Leading the Way in Blended Learning
Blended Learning Training
Taking Education to the Next Level
Blended learning is a formal education program in which a student learns at least in part through online learning, and the methods along each student's learning path within a course or subject are connected to provide an integrated learning experience.
Michigan Virtual supports educators, schools and districts by providing the best in blended learning resources and courses. We can also provide support and customized training in blended learning to better serve schools.
"The level of support and resources provided by the Michigan Virtual team have been invaluable in transforming my thinking about blended learning." — Kelly Newell, Fraser Public Schools
Day Camp 2018
Earn 6 SCECHs for $45 — Tuesday, July 24 @ Oakland ISD
Join us for Day Camp '18 — a 7-hour summer event where you'll earn 6 SCECHs for $45 while learning tips and tricks for personalizing student learning through the strategic use of technology.
Come network with other Michigan teachers and see all the creative ways that educators around our state are using technology in their classrooms to boost student engagement and learning.
The registration fee includes breakfast, lunch and an awesome experience with educators who make a difference — just like YOU!
Learn More
Free Online Courses
Michigan Virtual offers a variety of online professional development courses to support educators in understanding and embracing blended learning concepts. We offer several free, SCECH-bearing courses including:
Explore Our Online Courses
Blended Learning For Your Whole District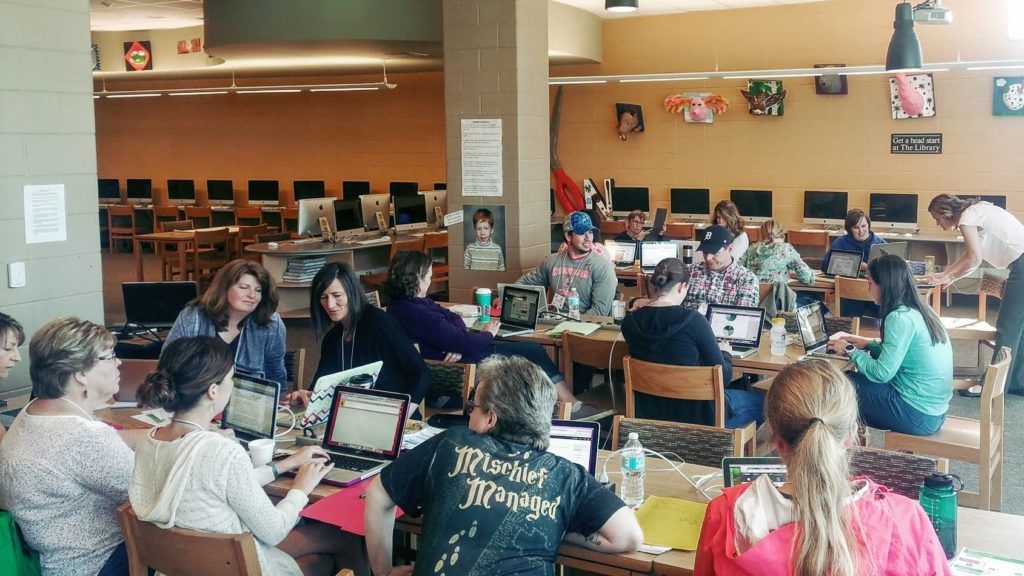 Meet your PD dream team!
District-provided PD has the ability to strengthen a team of teachers or a whole district and can be a powerful tool in engaging and activating tomorrow's blended learning leaders. Leading for Blended Learning is critical for monitoring, maintaining and growing a school or district's blended learning plans.  Our professional learning specialists can help you build your District Provided Professional Development Plan!
Learn More
Coaching and Consultation
Let our team provide you with consultation support as you integrate blended learning into your school's improvement goals! Our instructional coaches will work with your staff as they develop blended learning lessons for their students. Rich collaboration and leadership coaching will help you grow the necessary environment for change in your district and help your staff connect with other Michigan educational leaders working toward similar goals.
Learn More
Request Professional Development
Complete and submit the form to request Professional Development services from Michigan Virtual.