Bridge the Gap
Michigan Virtual™ provides blended learning services that support schools and districts in integrating online content into the classroom through training, consulting, coaching and educational resources.
Take Education to the Next Level
Blended learning is a formal education program in which a student learns at least in part through online learning, and the methods along each student's learning path within a course or subject are connected to provide an integrated learning experience.
Michigan Virtual supports educators, schools and districts by providing the best in blended learning resources and courses. Michigan Virtual can provide support and customized training in blended learning to better serve schools.
Are you an administrator looking to implement blended or online learning in your district? Attend our Blended Learning Live event!
This two-day experience will help district teams design, prepare, and implement student-centered learning initiatives for online or blended-learning models for the 2017-2018 school year. This event is for teams of five, including at least one district or building leader and one teacher.
The cost for a five-person Michigan team is $250 and $50 per person after that. Out-of-state pricing is $1975 for a team and $395 per person after that.
Register!
Be at the top of the class
Michigan Virtual offers a variety of courses to support educators in understanding and embracing blended learning concepts. These courses include:
Designing and Developing in the Blended Classroom: The major focus of this professional development course will be studying instructional design strategies and the digital tools for the creation of content in a blended course.
Intro to Online Teaching and Learning: In this facilitated course, participants begin the planning process of designing an online course and learn how to adapt face-to-face classroom methods and activities into the online environment.
Teaching in the Blended and Online Classroom: In this professional development course, participants will take a comprehensive look at both teaching and learning online and in a blended format.
Understanding Blended Learning for School Leaders: This course is designed to help school administrators and leaders understand the landscape of blended and online learning.
Register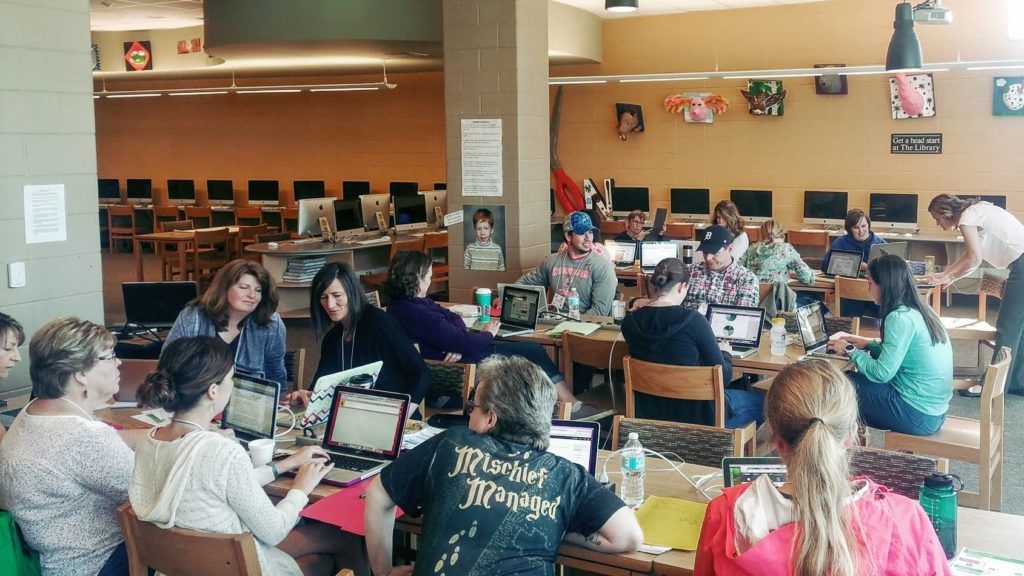 Grow Together
District provided PD has the ability to strengthen a team of teachers or a whole district and can be a powerful tool in engaging and activating tomorrow's blended learning leaders. Leading for Blended Learning is critical for monitoring, maintaining and growing a school or district's blended learning plans. Additionally, Michigan Virtual will support in the collaborative development of District Provided Professional Development Plans.
Coaching and Consultation
Michigan Virtual provides consultation support for leaders as they integrate blended learning into their school improvement goals. Michigan Virtual's instructional coaches will work with staff at the teacher level as they develop blended learning lessons for their students. Leadership support also includes professional development in blended learning leadership, which will help you become well versed in schoolwide blended strategies and methods for supporting your teachers. Michigan Virtual will connect you with other Michigan educational leaders working toward similar goals. Rich collaboration and leadership coaching will help you grow the necessary environment for change in your district.
Join in
Join Michigan Virtual and other partners, collaborators, motivators and dreamers at engaging regional events that throw industry standards to the wind while looking for innovative new ways to educate.
Request Professional Development
Complete and submit the form to request Professional Development services from Michigan Virtual.