Board of Directors
Michigan Virtual is governed by a board of directors representing the business, industry and education communities. Jamey Fitzpatrick is the President and CEO of Michigan Virtual.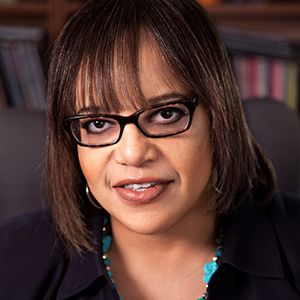 Rossi Ray-Taylor
Chair
Rossi Ray-Taylor, PhD., is the president and CEO of Ray.Taylor and Associates, L.L.C., a consultancy that specializes in program evaluation, school transformation and turnaround, equity audits and executive coaching. The former superintendent of Ann Arbor Schools and deputy superintendent for instruction for the Lansing Public Schools, Dr. Rossi is the former executive director of the national nonprofit organization Minority Student Achievement Network.
Dr. Ray-Taylor holds bachelor's and master's degrees from Michigan State University. Her Doctorate of Philosophy in Educational Psychology with a specialty in learning and cognition and in measurement and evaluation is also from Michigan State.
Prentiss Brown
Vice Chair
Prentiss Brown is an attorney with Peninsula Legal Services, P.C., St. Ignace, engaged in the representation of Native Americans. He is a former prosecuting attorney for Mackinac County and general law practitioner. Mr. Brown is a member of the Eastern Upper Peninsula Intermediate School District board and First National Bank of St. Ignace board of directors. A graduate of the University of Iowa College of Law, he is a member of the State Bar of Michigan and Iowa State Bar Association. He earned his bachelor's degree at Albion College. Mr. Brown is a senior judge of the Saginaw-Chippewa Tribal Court in Mount Pleasant.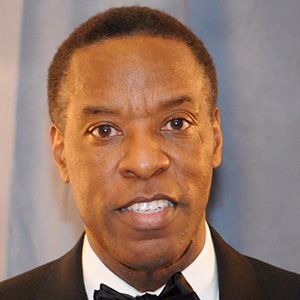 Darrell Burks
Secretary/Treasurer
After graduating from I.U. with a Bachelor of Science in finance (with distinction) in 1978, Mr. Burks joined PricewaterhouseCoopers (formerly Coopers & Lybrand in Indianapolis); he transferred to Detroit in 1986. He received a CPA certification in 1980. Burks was admitted to the partnership in 1991. For over 30 years, Mr. Burks delivered the full range of audit and related business advisory services to clients in the retail, government and higher education sectors and others for real estate, manufacturing and financial services companies. Mr. Burks was the partner in charge of the education and nonprofit practice for the Midwest Region of PricewaterhouseCoopers LLP.
A loaned executive from 1989-1991, Mr. Burks served as the chief financial officer of Detroit Public Schools. He managed an operating budget of approximately $1 billion, developed managerial accountability for 20,000 employees at 250 schools, developed and coordinated financing strategies to eliminate a $160M deficit that had accumulated over 17 years.
Mr. Burks is recognized as a leader and key decision maker in the City of Detroit; he was appointed by the Governor of Michigan to the Detroit Financial Advisory Board.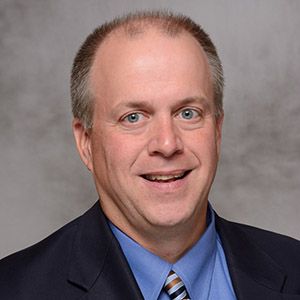 Brian Broderick
Audit Committee Chair
Brian Broderick currently serves as the executive director of the Michigan Association of Non-public Schools. In that role, he serves as the state representative to the Council of American Private Education. He also chairs the Schoolcraft College Board of Trustees and sits on the Boards of Michigan Youth in Government, the Felician Sisters Childcare Centers and the Education Alliance of Michigan.
Mr. Broderick earned a master's degree in public administration from Wayne State University in 1998. He is a 1991 graduate of the University of Detroit School of Law and a member of the State Bar of Michigan. Mr. Broderick received a bachelor's degree from the University of Notre Dame in 1988.
He is involved in a variety of community activities including serving as a lector at Our Lady of Good Counsel in Plymouth. Mr. Broderick is a member of the Incorporated Society of Irish-American Lawyers and is a past president of the Notre Dame Club of Detroit.
Brian and his wife, Donna, and their children, Jim and Katherine, reside in Plymouth.
Jamey Fitzpatrick
President & CEO
Jamey Fitzpatrick, president and CEO of Michigan Virtual, serves as a catalyst for change and a champion of innovation in education. He provides strategic leadership for Michigan Virtual, a Michigan-based nonprofit organization focused on advancing K-12 digital learning and teaching. In addition to his previous leadership roles at the Michigan Department of Education and Saginaw ISD, Jamey also worked in the private sector for Pitney Bowes Corporation. He serves on the Board of Trustees for Olivet College.
Robert Filka
Board Member
A Muskegon native, Bob Filka has served the Michigan Association of Home Builders for 10 years. Filka has 30 years of government and policy experience in both Washington, D.C., and Lansing. Early in his career, he was a legislative aide to the late Grand Rapids-area Congressman Paul Henry. Upon returning to Michigan, he served as a policy advisor to Governor John Engler.  He was appointed by Engler as president of the Michigan Strategic Fund and became part of the original executive leadership group that created the Michigan Economic Development Corporation.  Bob is active in numerous organizations and has served stints as chair of the Habitat for Humanity of Michigan Board of Directors and the Michigan Virtual among others.
Daniel F. Kiblawi
Board Member
Daniel F. Kiblawi is president and CEO of Egelhof Controls Corporation, a multi-national automotive supplier specializing in control devices for air conditioning systems. Prior to that, Kiblawi held a variety of executive and leadership positions in the Automotive Tier 1 industry. He holds a bachelor's degree in mechanical engineering, a master's degree in mechanical engineering and an MBA from Michigan State University.
John L. King
Board Member
John Leslie King is W.W. Bishop Professor of Information and former dean of the School of Information and former vice provost at the University of Michigan. He does research on the relationship between technical and social change. Dr. King received his Ph.D. from the University of California, Irvine, and an honorary doctorate from Copenhagen Business School. He is a fellow of the Association for Information Systems and the American Association for the Advancement of Science.
Neil Marchuk
Board Member
Neil Marchuk joined Johnson Controls Automotive Seating in 2016 as executive vice president and chief human resources officer. In this role, he leads the global Human Resources function, which is responsible for developing and fostering a culture of customer satisfaction and operational excellence. Marchuk joined Johnson Controls from ZF TRW, a developer and producer of safety systems for vehicle manufacturers worldwide, where he served as executive vice president for Human Resources, Information Technology, Legal, Compliance and Governance, Health, Safety and Environment and Facilities. Additionally, he has led human resources teams, both domestically and internationally, at SC Johnson and E.I. du Pont de Nemours.
Marchuk has served on many nonprofit boards, including Junior Achievement, Big Brothers, the United Way and the Shanghai American School's Finance Committee. Today, he serves on the boards of the Michigan Virtual, the Overseas School Advisory Board – Department of State and the American Society of Employers.
Marchuk earned a bachelor's degree in business administration and management from the University of Windsor, Canada. In addition, he received a master's degree in business, marketing/marketing management from the University of Paisley, U.K. Marchuk is based in Johnson Controls' Plymouth corporate office.
Barbara Markle
Board Member
Barbara Markle is assistant dean for K-12 Outreach in the College of Education at Michigan State University. She develops and administers programs for teachers and administrators that apply educational research to schools and districts. Markle also works to strengthen the links between research, practice and policymaking. She has directed several major state, federal and foundation grants, and is currently leading a Mott Foundation-supported effort to assist Flint Community Schools. A major focus of her work at K-12 Outreach is developing interventions for high poverty, low performing urban schools and districts. Under her direction, the Office of K- 12 Outreach sponsors the Emerging Leaders Program for aspiring principals, international education study tours, and monthly forums for legislators and other policymakers.
Kevin Oxley
Board Member
Kevin Oxley's 28-year-career in education has included teaching high school social studies and several high school administrative roles. Currently, he is the superintendent of the Jackson County Intermediate School District.
Mr. Oxley earned an undergraduate degree from Northern Michigan University and a Master of Arts degree from Central Michigan University.
He is proud to serve on the Michigan Virtual board because of its reputation as an innovative leader in the evolution of education delivery.
Amanda Wagenschutz
Board Member
Amanda Wagenschutz is Executive Director, Human Resources Operations & Organizational Development for Consumers Energy and was promoted to this position in April 2017.
Amanda joined the company in 2012 and has over 20 years of human resources experience. Amanda has responsibility for the human resources business partner deliverables and client facing HR partnerships and provides strategic guidance for the human resources organization.
Amanda Wagenschutz earned a bachelor's degree in human resources development with a specialization in training and development from Oakland University, and a master's degree in management with a concentration in human resources from Walsh College. Amanda has held her Senior Professional in Human Resources (SPHR) certification since 2008 and obtained her Society for Human Resources Management – Senior Certified Professional (SHRM-SCP) certification in 2015. a certified specialist in the Gap International, Inc. Performance Diagnostic as of December of 2016.
Prior to joining Consumers Energy, Amanda worked in the Property Management Industry at McKinley, Inc. as Human Resources Director from 2003 to 2012 and Sun Communities, Inc. as Human Resources Generalist/Employment Specialist 1997 to 2003.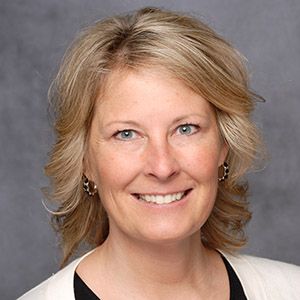 Wendy Zdeb
Board Member
Wendy Zdeb became the executive director of the Michigan Association of Secondary School Principals (MASSP) in August of 2011. The MASSP is comprised of middle and high school assistant principals and principals and has over 1,700 members statewide. Wendy has served on the Board of Directors for Michigan Virtual for the past five years and has a strong belief about the important role blended and online learning plays in the education of each student.
Wendy has been an educator for 16 years, six years as a teacher and 10 years as an administrator. She began her career as a teacher and a coach at Warren Fitzgerald High School. She then went on to become AP and AD at St. Clair High School in St. Clair County. Wendy concluded her career in public education as the principal at Rochester High School where she worked for seven years. She has an education specialist degree and a master's in educational leadership, both from Saginaw Valley State University and a bachelor's degree in English and history is from Western Michigan University.