The Brains of This Operation
Michigan Virtual™'s instructors and staff are passionate about and dedicated to the advancement of blended and online learning.
Executive Office
Jamey Fitzpatrick
President & CEO
Jamey Fitzpatrick, president and CEO of Michigan Virtual, serves as a catalyst for change and a champion of innovation in education. He provides strategic leadership for Michigan Virtual, a Michigan-based nonprofit organization focused on advancing K-12 digital learning and teaching. In addition to his previous leadership roles at the Michigan Department of Education and Saginaw ISD, Jamey also worked in the private sector for Pitney Bowes Corporation. He serves on the Board of Trustees for Olivet College.
Joseph Freidhoff
Vice President
Joe serves as a vice president for Michigan Virtual. He earned his Ph.D. in educational technologies from Michigan State University and is a nationally recognized researcher in the field of online and blended learning. He has taught in both face-to-face and online settings as well as at the secondary, undergraduate and graduate levels. Outside of work, Joe, his three boys, and his wife, Laura, do taekwondo together. Learning how to kiteboard is next on his list.
Tamara Bashore-Berg
Executive Director of Professional Learning Services
Tamara is passionate about helping educators improve their craft to ultimately enhance student learning, understanding and promoting research-based instructional strategies, and developing teams. She strives to promote excellence in each of these areas as Michigan Virtual's Executive Director of Professional Learning Services. Tamara brings a broad experience base to her role, having served educators at the local school district, intermediate school district and state levels. Tamara earned a master's degree in the art of teaching at Aquinas College and currently serves as a board member of Michigan ASCD. Outside of her professional role, Tamara can often be found enjoying her daughter's equestrian exploits, serving as the lead groom, trailer hauler, and show mom and pampering their Arabian horse, JR Cappucino.
Raymond Batt
Vice President of Business Strategy
Before coming to Michigan Virtual, Ray spent more than 25 years in sales, service delivery, operations and general management in the business services industry and has broad experiences in strategic planning, service delivery excellence, business development and innovation. He joined Michigan Virtual as vice president of business strategy in 2016 after previously holding leadership positions at Bowne & Co., Inc., and RR Donnelley. He has a bachelor's degree from Fordham University and a JD from St. John's Law School. When not working or spending time with his family he can be found boating on the Great Lakes.
Sarah Cook
Executive Director of Finance
Sarah earned a bachelor's degree in business administration from Northwood University with a major in accounting. Sarah is a certified public accountant and worked in public accounting for over seven years, auditing not-for-profit organizations and school districts. Sarah loves to travel, cook and spend time with her family.
Anne Craft
Executive Director of Marketing & Communications
Anne is passionate about education, leadership and telling a great story, which makes being the executive director of marketing and communications her perfect fit. Prior to working at Michigan Virtual, Anne earned a master's degree at MSU, taught high school for 10 years, worked in media sales and ran her own digital marketing firm. When not sharing the love of online education, you can find her riding her Harley, cooking a gourmet feast or serving a meal at the rescue mission.
Gina Engler-Burton
Executive Director of Human Resources
Gina believes talented employees are an organization's greatest asset, which makes being the executive director of human resources her perfect fit. Gina has earned a senior certified professional in human resources credential from the Society of Human Resource Management and has over 20 years of experience in the field. Prior to working at Michigan Virtual, Gina spent time working in higher education and the corporate sector. When not in the office, you can find her snuggling her two Weimaraners, cooking wild game and enjoying the outdoors.
Kristin Flynn
Executive Director of Student Learning Services
Kristin is an educational career leadership professional and change agent with the insight, vision and enthusiasm necessary to inspire teams and garner results. Kristin is a high-energy individual who is committed to educational excellence, maintaining exceptional relationships, growing leaders and working diligently to communicate through many venues in an effort to provide resources to educators and school districts. She is a firm believer in building leadership capacity in those working with her on behalf of students and focuses on using research and data to drive decision making. Spending time with her husband and three children traveling and attending sporting events is where she spends much of her personal time. She also enjoys reading and learning about new technologies to make life more efficient!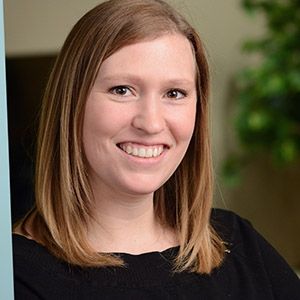 Melissa Graeser
Senior Administrative Assistant
Melissa has worked for Michigan Virtual since February 2018. After graduating from Michigan State University in 2013, she has worked professionally as a clinical laboratory specialist, and she still lurks the halls of a hospital on an occasional weekend. Melissa lives with her husband and young children and is loving the life of being a wife and mom. She enjoys catching a good movie, camping and being outside.
Shanna Henderson
Executive Assistant for the Executive Office & Human Resources
Shanna Henderson joined Michigan Virtual in 2015 and has not lived the same day twice. The beauty of supporting both the Executive Office and Human Resources is that she learns and experiences something new every day.
She is a wrestling mom, which means that she spends a lot of time in high school gymnasiums on the weekends! She is also the director of the elementary program at her church, and she is passionate about teaching children. In her free time, you can find her on the slopes, or in her running shoes.
If you were to ask Shanna what should we know about her, the response would be that the way to her heart is through her belly — she loves food!
Information Technology & Planning Services
Instructional Product Development
Michigan Virtual Learning Research Institute
Professional Learning Services
Student Learning Services