Online Courses for Michigan Homeschoolers
Quality curriculum + Self-paced learning
There are many reasons families choose to homeschool their children. What most homeschool families share, however, is a value in high-quality education rooted in each child's unique values, interests, and needs.
Our award-winning online courses offer your child the opportunity to explore subjects that fascinate them at their own pace and on their own schedule with feedback from an expert instructor.
Explore Our Course Catalog
How your child benefits:
By supplementing your child's education with Michigan Virtual online courses, you give them the opportunity to:
Choose subjects of study from our catalog of over 200 online courses

Learn at their own pace, on their own schedule

Move ahead in subjects where they need more advanced material and expert feedback to progress

Earn college credit by taking one of our 24 online Advanced Placement courses

Receive feedback on assignments from a trained online instructor

Participate in a safe online community with other learners

Acquire the digital literacy skills they need to succeed as life-long learners in the 21st century
Empower your child to explore their unique interests.
So, your child wants to take philosophy? We've got a course for that! Archaeology? We've got a course for that, too! What about AP Physics or AP Computer Science? Chinese, Japanese, Latin, or Sign Language? Veterinary science? Guitar?
One of the beautiful things about online learning is that it gives kids a choice in what subjects they'd like to study. Our course catalog includes over 200 online courses, in subjects such as:
24 Advanced Placement courses
Seven world languages
Advanced science and mathematics
Career-oriented electives
And many more!
Explore Our Course Catalog
Explore our collection of 40 online courses specifically designed for middle school students. Additionally, for middle school students who are eager for a challenge and want to get ahead, our high school courses provide an excellent opportunity to tackle advanced material.
Middle School Courses
High school students will find exactly what they need in our catalog of online courses for students. With over 200 online high school courses including 24 AP courses, 7 world languages, electives and more, students and parents can create a custom plan to meet their needs.
High School Courses
We over 24 online Advanced Placement courses for students. Over the past three years, 70 percent of the AP Exam scores reported to Michigan Virtual were 3s, 4s, and 5s. This puts our pass rate on AP Exams about six percentage points higher than the state of Michigan average.
AP Courses
Award-winning course content & high student pass rates
Our student pass rate is significantly higher — more than 25 percentage points higher — than the statewide average for virtual learning. In part, this is due to our quality curriculum and emphasis on supports for online learners.
Many of our courses are evaluated by Quality Matters — a nonprofit organization and recognized leader in quality assurance for online learning — to help us ensure our learners are receiving a high-quality curriculum. In 2017, we received the Quality Matters Make a Difference for Students Award for Outstanding Impact by a K-12 Organization.
In 2005, we were accredited by AdvancED, a non-profit, non-partisan organization that conducts rigorous, on-site reviews of a variety of educational institutions and systems to ensure that all learners are receiving a quality education. We were subsequently re-accredited in 2010 and 2016.
Our Course Difference
Give them the digital literacy skills they need to become life-long learners.
The way humans learn has changed. People are naturally looking online for tutorials on how to do things. When we need to learn a skill, we typically turn to Google, YouTube, or Wikipedia before turning to a physical book or classroom.
Education is also changing, and we need to reimagine what we want for our children. We want them to be able to utilize the power of the internet to find and synthesize information that is useful to them.
We want our children to gain digital literacy skills, not simply so they can become effective classroom learners, but, ultimately, so they can become effective lifelong learners. Taking online courses can help students acquire these skills.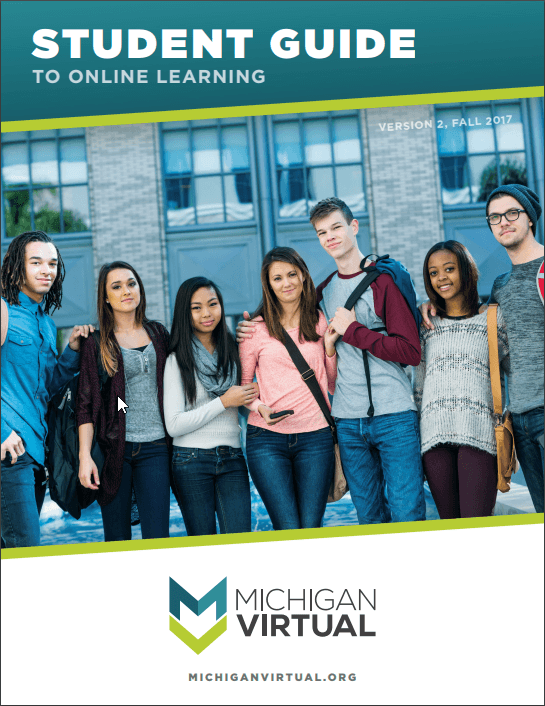 Virtual learning is a great option for students and can be an effective way to learn. Because taking virtual courses is quite different from taking courses in face-to-face classrooms, however, it's important for students to understand what habits they should have or ought to develop and what support systems they will need to succeed. Research shows that students who are well-prepared and well-supported for this new experience perform better in their courses.
In this guide, we explore answers to the following questions:
What is it like to take an online course?
What do students enjoy most about taking online courses?
What challenges might you face in your online course?
How do you know if online learning is right for you?
What are the characteristics of successful online learners?
What should I do to prepare myself for online learning?
Download Student Guide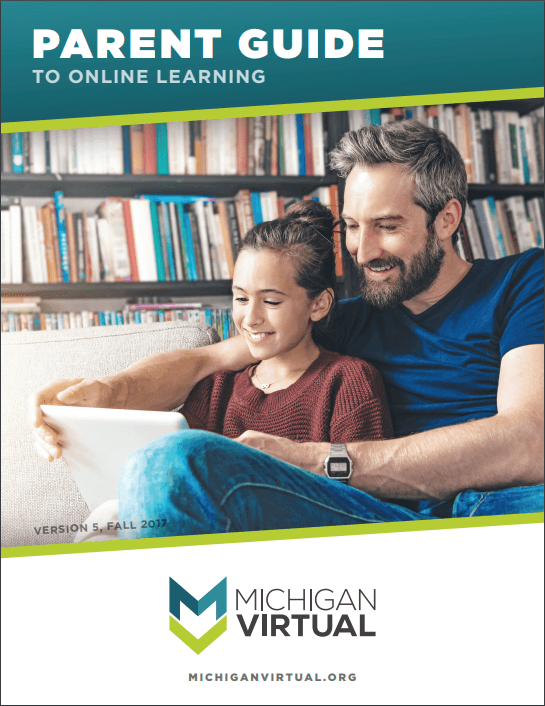 Parents often struggle to help their children transition into online courses. They want to know: Is this the best option for my child? What can I do to help him or her succeed? Designed for parents and guardians who are new to the world of virtual learning, this guide will help you map out the factors you ought to consider before enrolling your child in an online course.
In this guide, we explore answers to the following questions:
What is online learning?
What do students like about taking online courses?
What challenges do students face in their online courses?
How do you know if online learning is right for your child?
What are the characteristics of successful online learners?
How can you help your child prepare for online learning?
What kinds of questions should you ask of your school or online learning provider?
Download Parent Guide
Ready to enroll?
If you're interested in enrolling your homeschool student in one of our online courses, explore our course catalog to find courses that your student will enjoy. If you have any questions, check out our Parent & Guardian FAQs, or feel free to contact our Customer Care Center at customercare@michiganvirtual.org or by phone at 888.889.2840, Monday through Friday from 7:30 a.m. to 5:00 p.m.
Explore Course Catalog
Parent & Guardian FAQs