STEM Teacher Network
Sharing ideas and resources to impact student learning.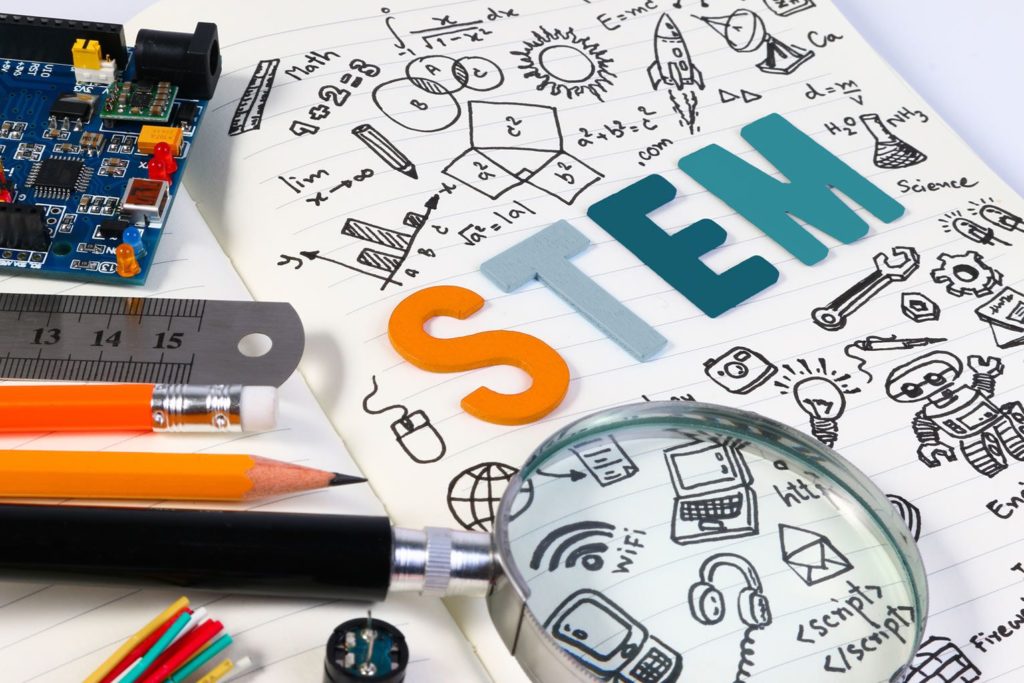 STEM Community
We are a teacher-driven PLC that connects STEM instructors across Michigan. With over 500 members from Escanaba to Detroit, we share ideas and resources through monthly livestreams and our online Google+ community.
Livestreams
On the second Tuesday of each month, we gather for a one-hour livestream where a panel of expert teachers share their top resources and ideas.
Tuesday, October 10 @ 8pm ET

Tuesday, November 14 @ 8pm ET

Tuesday, December 12 @ 8pm ET

Tuesday, January 9 @ 8pm ET

Tuesday, February 13 @ 8pm ET

Tuesday, March 13 @ 8pm ET
Is this network for me?
The STEM Teacher Network is open to any educator or administrator, but our focus is on supporting the work of integrated STEM teachers in grades K-12. You may be especially interested in joining our group if you are: a K-8 STEM "specials" teacher, a high school teacher with a passion for cross-curricular project-based learning, or a CTE instructor in a STEM-related field.
Questions

Can I earn SCECHs for my participation in the network?
Yes! You can use Michigan Virtual's Professional Learning Portal (PLP) to earn anywhere from 3 to 8 SCECH's by participating in the network meetings.
Where can I access and share STEM resources?
We have started a collection of STEM resources, which are freely available to you. If you have a great STEM resource that you love, please add it to our collection!
Additional questions?
Reach out to our Google+ Community. Someone will definitely have an answer for you.