Have a Coach in Your Corner
Coaching is an essential tool for developing the next generation of leaders. Be at your professional best with hands-on guidance and instructional coaching through Michigan Virtual™.
Coaches set a course for success
Michigan Virtual's team of professional learning coaches work with teachers and mentors of online learners and administrators throughout Michigan, and beyond. Coaches travel to schools to work with individuals or with groups of educators and also can connect virtually using web conferencing software.
Coaches focus on improving learning systems to increase success for each student. First, they address challenge areas and then work collaboratively to find solutions, resources and tools necessary for growth.
Jeff Gerlach
A seasoned social studies teacher for grades 7-12, Jeff became deeply interested in online learning design while completing his Master of Arts in educational technology at Michigan State University. Ambitiously, Jeff sought to create an entirely online experience for his 7th-grade learners. Through the experience of seeing students thrive, he developed an appreciation for the decision making required to effectively blend in-person and technology-aided learning experiences. Jeff specializes in assisting teachers develop a holistic mindset for blended lesson design, utilizing TPACK and SAMR as frameworks to scaffold their pre-existing lesson plan process.
Stacey Schuh
Stacey's passion lies with the direct engagement of students and the development of relationships as an educator. When given the opportunity to work one-on-one with educators to provide the support they need to do more in the classroom, Stacey feels as though she's truly making a fulfilling impact. Stacey is a certified K-8 teacher and a National Writing Project trainer. Additionally, she has a master's in education and educational technology from Michigan State University. Stacey is a firm believer in the results that come from blended online learning when aid is provided to support objectives and goals for individual learning.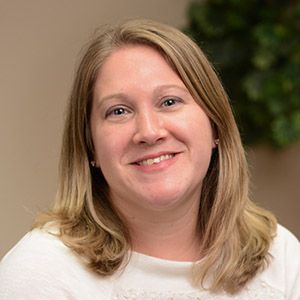 Emily Sicilia
Emily comes to the Professional Learning Services team from a myriad of experiences. Having taught in elementary, middle and high schools, with a focus on literacy, she is happy to be having a new adventure with Michigan Virtual. Emily enjoys connecting with and learning from fellow educators, as well as learning new strategies to engage students and improve instruction. When she does not have her nose in a book, she is spending time with her husband and two sons, either attending MSU basketball games or playing in Lake Michigan.
Request for Coaching
Want to know more? Fill out and submit the form and you're on your way!