I Lead. I Collaborate. I Build.
Downloadables for Michigan Virtual's Strategic Plan for 2020-2023
As part of Michigan Virtual's strategic plan, we're hoping that you reflect on your own job and responsibilities and can tie your work to our new strategic initiatives (seen below). To help inspire you, we've created a printable poster, desktop wallpaper, and have updated the Michigan Virtual official Google Slide template to match our strategic plan.
At the bottom of this page, we also invite you to share how you relate to our new initiatives by submitting either a video submission, a blog post, or even an audio recording.
Download the 'I Lead. I Collaborate. I Build.' wallpapers below by opening the link, right clicking, and saving the file to a location on your computer.
Users with Microsoft Surface devices should use the 1440×900 link. Most users with external monitors should use the 1920×1080 link.
Download the 'I Lead. I Collaborate. I Build.' poster using the download button below. Save the PDF file and print on your own home printer at full size.
The official Google Slide template for Michigan Virtual is available for internal employee use. This slide template includes the above resources, as well as content and activity recommendations that follow best practices for teaching adult learners.
Use the download below to create a copy of the official slide template. Please create a new copy for every slide deck created.
Note: You must be signed in to your Michigan Virtual Google account to access the slide template.
Michigan Virtual Strategic Plan Content Submissions
Your participation is crucial to this plan's success, and we're inviting you to create a video, audio file, blog post, or anything you want that helps you display how your work at Michigan Virtual ties into the strategic plan!

Each month at a Monday morning staff meeting, an employee submission will be randomly featured, sharing what was created. The person who submitted the selected piece will receive a $25 Amazon gift card.
An example of a video submission by Herbie Gaylord.
Instructions:
Create a blog post or record a video or audio file (no longer than two minutes in length please) where you tell us about how your position helps Michigan Virtual reach our strategic initiatives.
Create the blog post in Google Docs, or upload the video to YouTube or cloud storage, or save the audio file for uploading to the following form.
Fill out the following form and submit the links to these files (or upload your audio file directly).
Video Tips: Michigan Virtual Guide to Filming at Home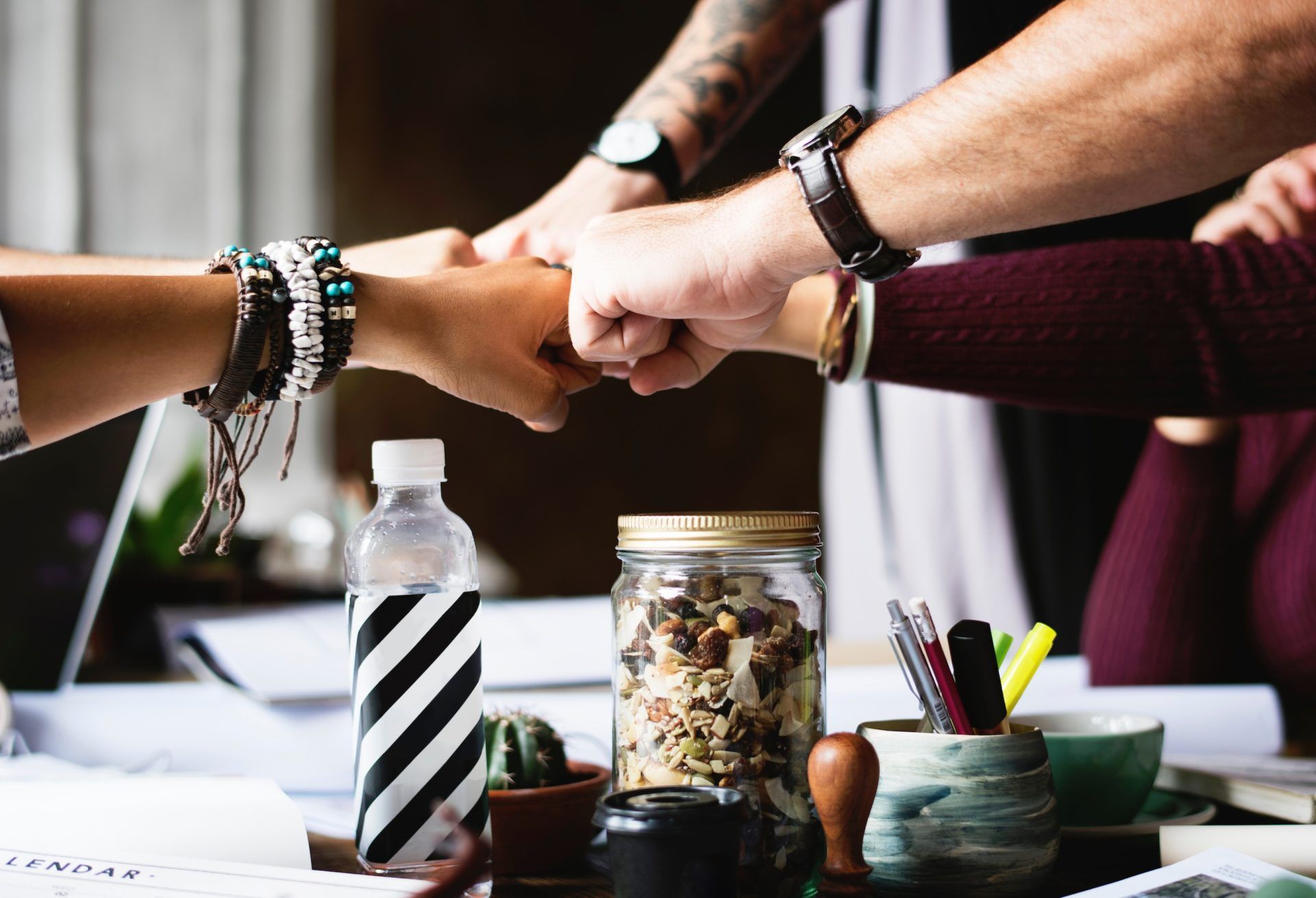 Re-imagining instructional design to help reach strategic initiatives
At Michigan Virtual, our design thinking is changing to keep pace with our strategic initiatives. We are developing new and innovative ways to enable flexible learning models and cultivating more collaborative partnerships. I recently met with a Whole School instructor who had signed up for our free Office Hours program. She joined our virtual meeting and immediately burst into tears. She was just so overwhelmed with concern for her students and for all that they and she are being asked to do, that she did not even know where to start. Fortunately, we were able to talk through her concerns and come up with some strategies for using MV content in flexible ways for both her online and face-to-face students. That conversation, along with those I have had with other Michigan teachers, has stuck with me and changed the way I think about my job. As I build new courses or redesign existing ones, I will remember what I've learned from the teachers I've connected with and strive to make Michigan Virtual course more flexible, more accessible, and even better than ever.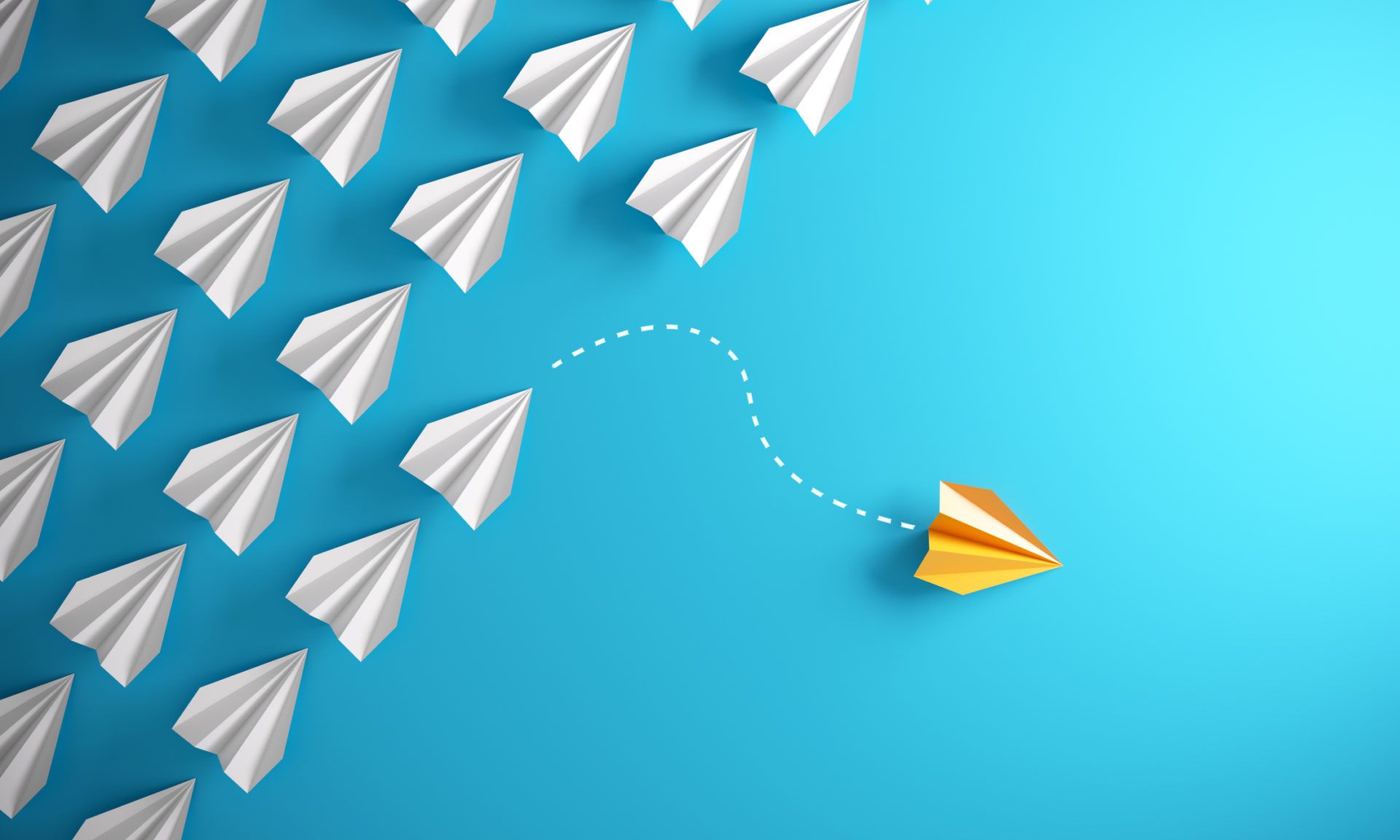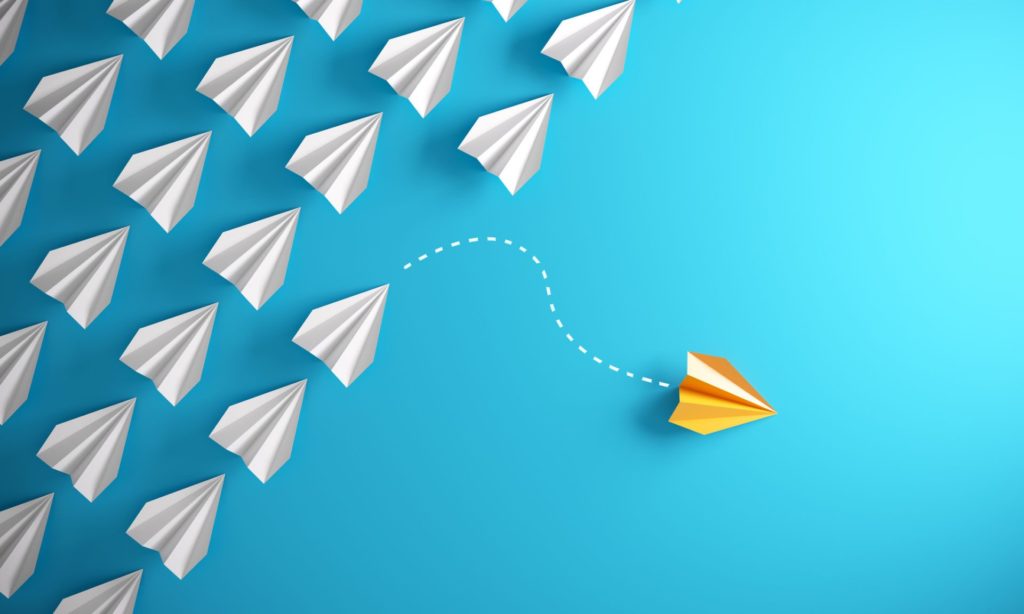 Strategic Plan in Action: A Haiku
A stakeholder speaks
We listen and take action
Learning is improved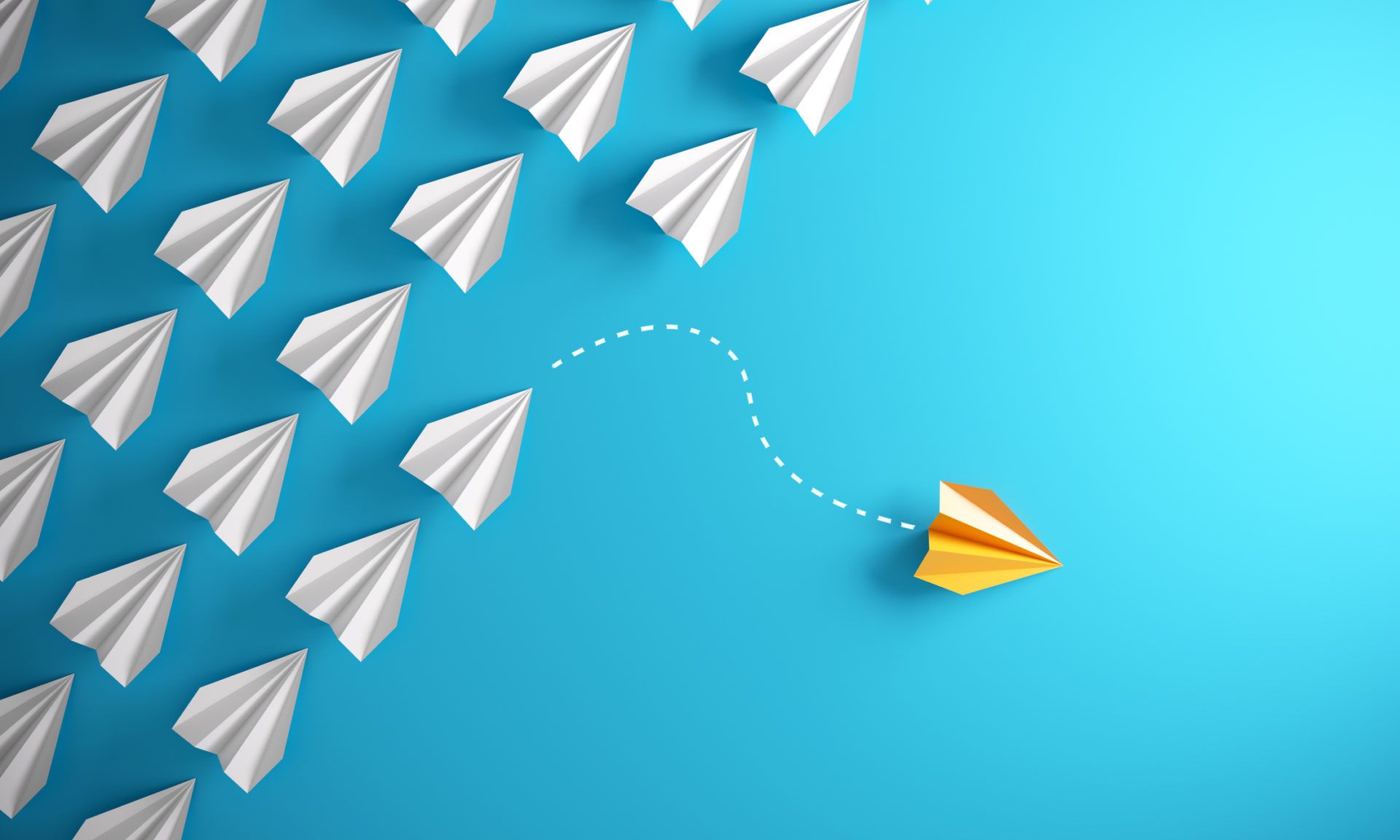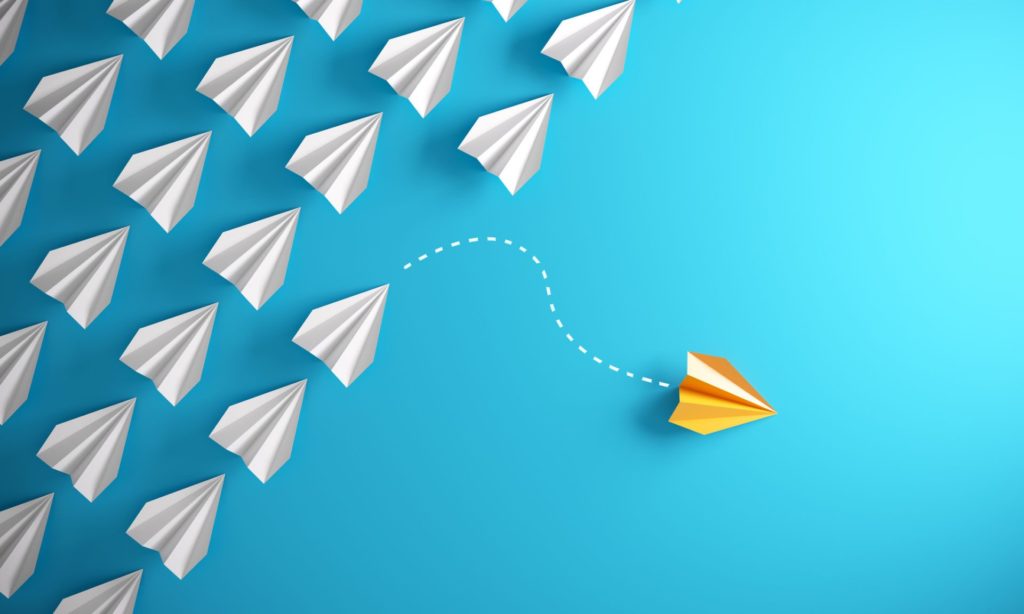 Michigan Virtual's Drivers, Goals, Initiatives, and Me
I drank the Michigan Virtual Kool-Aid many years ago when, as a classroom teacher, I saw how students in rural districts benefited from having access to our courses. For the first time, I saw how Michigan Virtual leveled the playing field for these students by providing them with access to the same courses as students from bigger, wealthier districts.
Because schools and teachers are currently being pushed and prodded into online learning to a much larger scale than they ever probably envisioned, my daily job as an instructional designer is evolving from simply designing and building courses to include finding ways to coach teachers on how to be more proficient at using our content with their students as well as finding ways for them to incorporate some of their ideas and past face-to-face activities into our courses so that they can maintain some level of autonomy in their online classrooms.
I believe this change exemplifies the importance of Michigan Virtual's role in education. I can see how allowing teachers access to our high-quality course content and professional development continues this leveling of the playing field because students benefit from both well-developed and easily accessible content and well-trained teachers.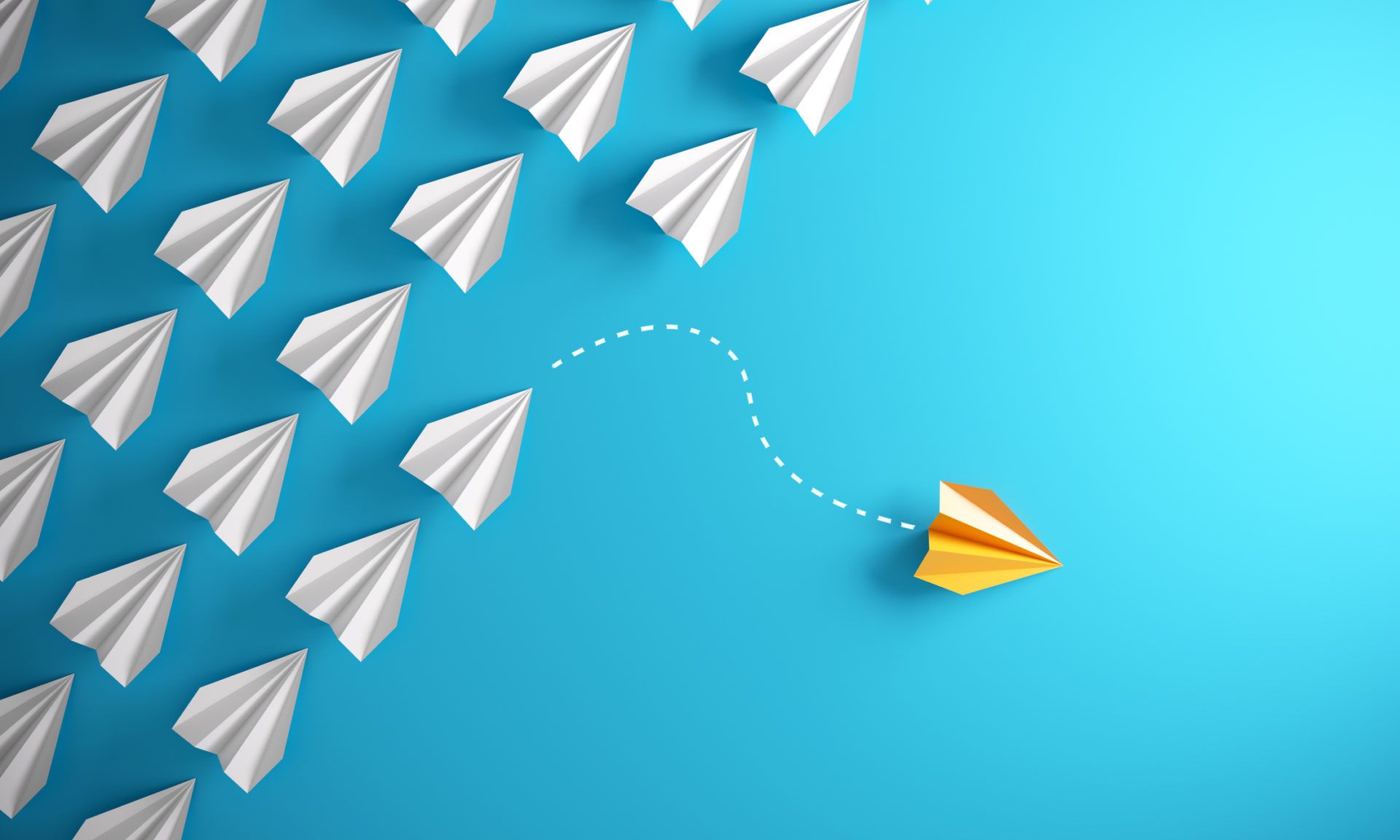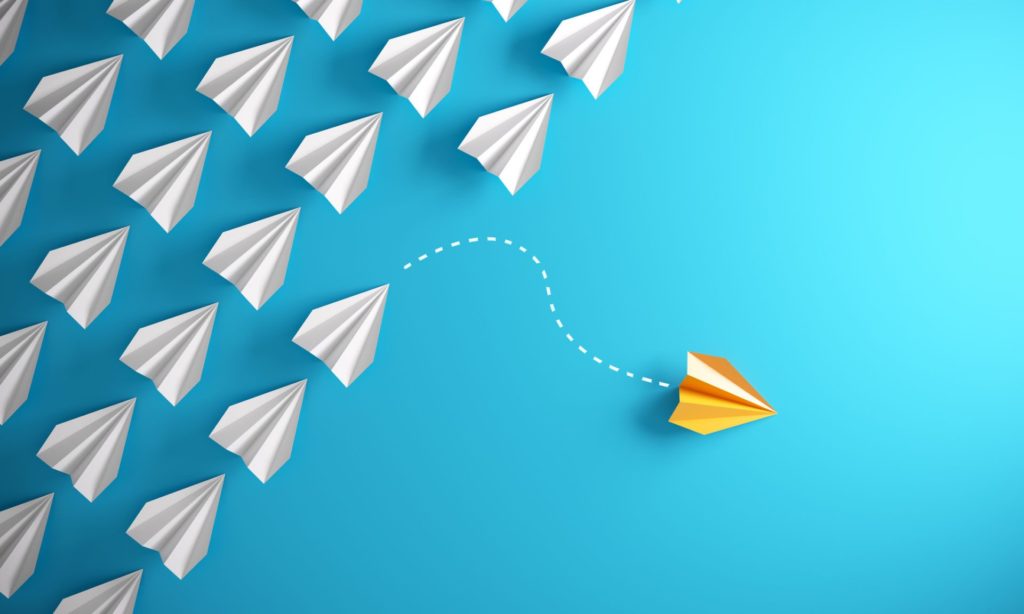 Working in a support position at Michigan Virtual the opportunity to see first-hand the lives changed by the work of the organization is rare. I believe in what we do. This belief drives me daily. Success stories from learners energize me.
This year full of challenges also provided two first-hand success stories to treasure. The first came on a flight home from Florida just as Michigan began closing her schools. The airline's computers were down and we could not check-in, get seat assignment, or check our bags. As a result, I was seated with strangers in the place of family.
No one stays a stranger long. The young man to my left was traveling to say goodbye to his best friend deploying to Afghanistan. The young woman, Sue, in the window seat was returning to the UP to spend her college Spring break with family. During our chat I was asked where I work and what I do.
Sue got very animated when she heard  Michigan Virtual. She explained that because of Michigan Virtual she was now in her second year of medical school and of her plans to specialize in female health. She credited Michigan Virtual for making the difference. You see, her high school did not offer the advanced classes she needed to get into a pre-med college program. Because of what we do she was on the cusp of realizing her dreams.
The second experience concerned my grandson's virtual return to school this fall. He was so excited to have the same elementary teacher this year as last year. (Everyone agrees the teacher is a treasure.) It was obvious she had spent a great deal of time over the summer break learning and implementing best practices for her virtual class. She made the students' transitions to online learning easy. My daughter commented about the teacher, "She's done her homework on how to teach online." I was proud to be able to say, "And Michigan Virtual helped." 
Across the state, we have helped educators adapt to their new environment with proven best practices based upon over 20 years of experience. Leading the way for today, tomorrow and beyond. So proud.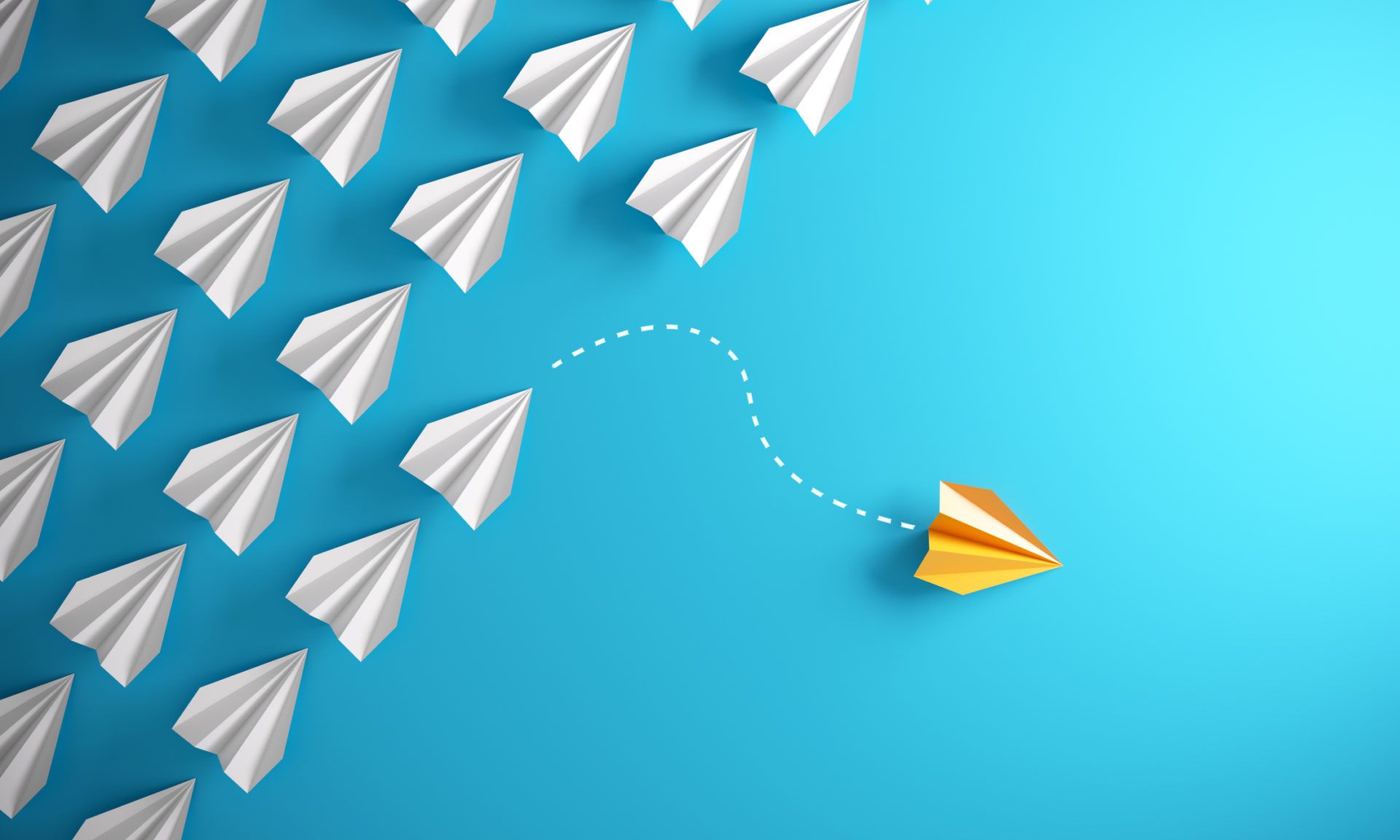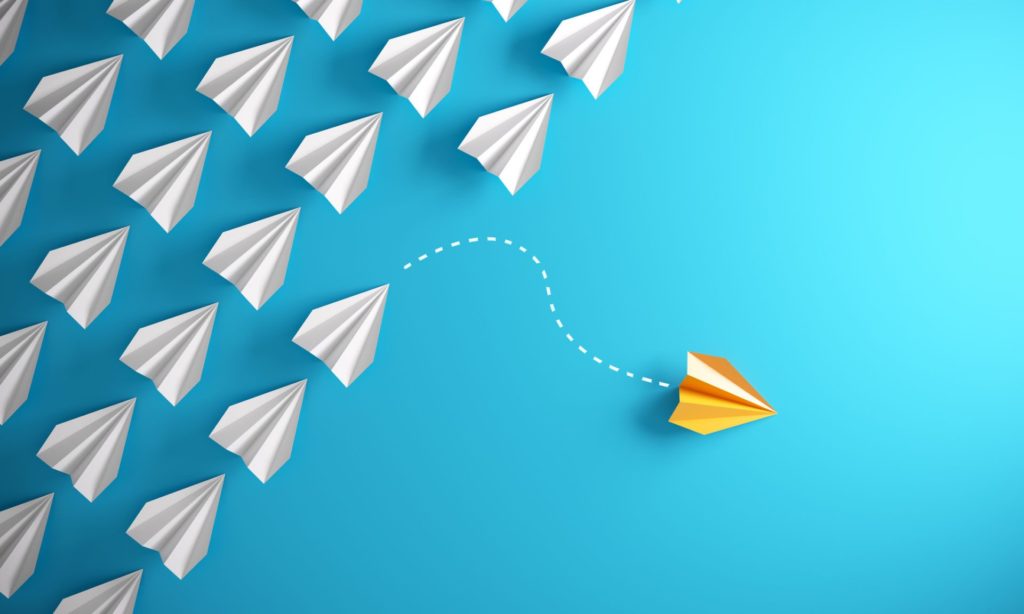 Lead. Collaborate. Build.
Lead, Collaborative, Build I am excited about our strategic plan and its action-based drivers to lead, collaborate, and to build on behalf of school districts throughout Michigan. As I consult with leaders of rural, suburban, and urban school districts, I view my role to adapt our products and services to meet the needs of each districts' uniqueness. I will meet their needs through the lens of thoughtful and meaningful leadership, engaging diverse partners, and building solutions to meet the needs of all stakeholders.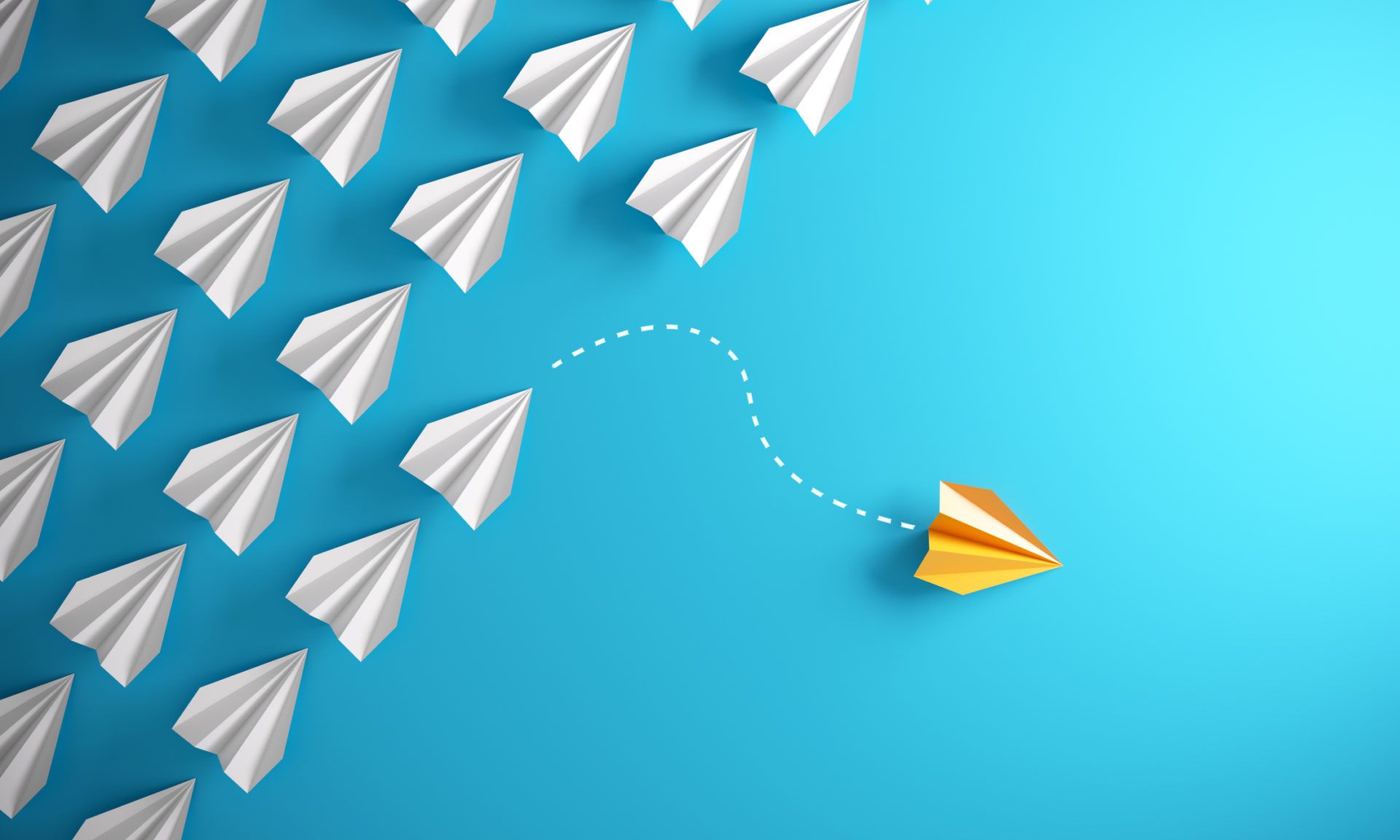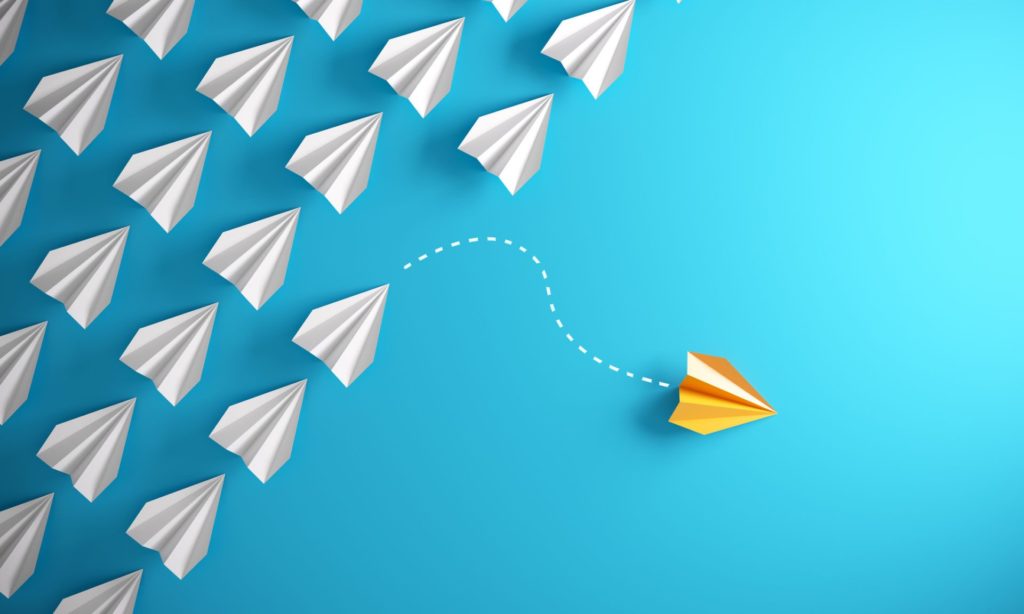 Lead. Collaborate. Build.
With our new strategic plan to Lead, Collaborate and Build, I am energized to partner with school community leaders to develop customized solutions.  By embracing the diversity of each community throughout our state, Michigan Virtual solidifies our position as a thought leader in the educational industry.  In developing innovative solutions, we expand high quality education access to every learner in Michigan and create a model for other states to emulate.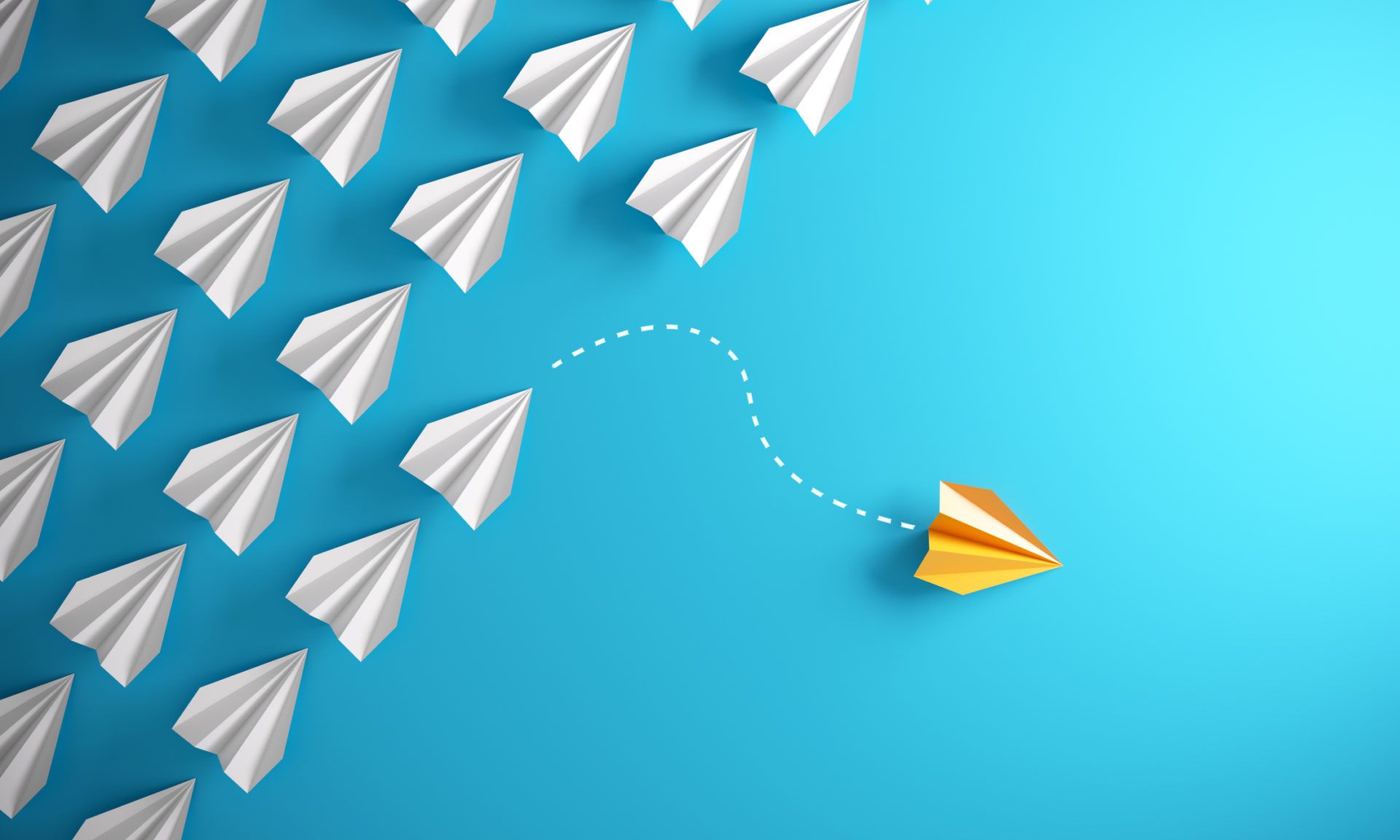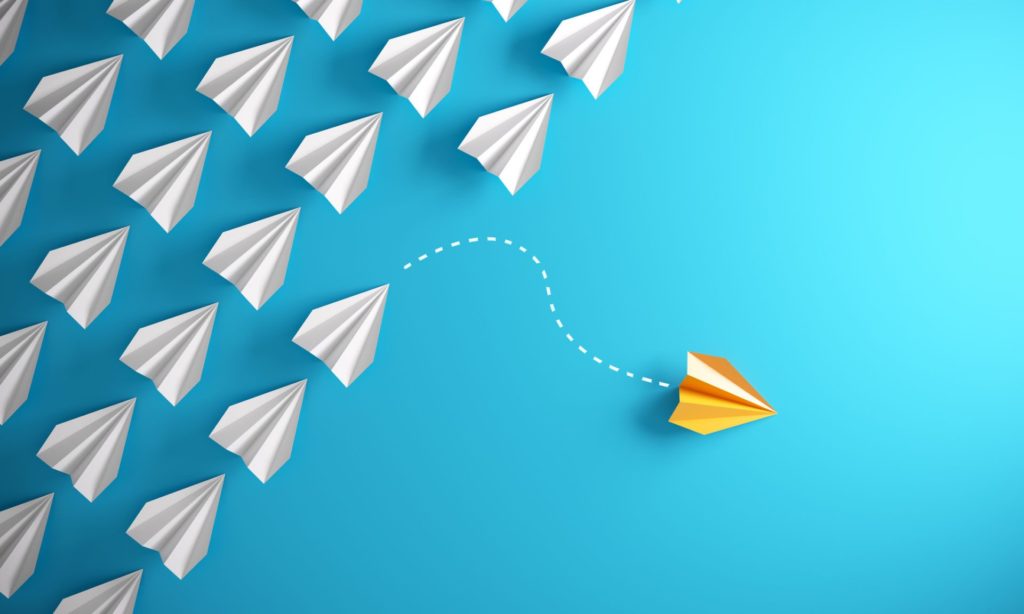 I Lead. I Collaborate. I Build.
I do not lead a team however I lead users through their experience
I Lead. I Build. I Collaborate.
While my building of content is limited, I build users confidence through my support
I Lead. I Build. I Collaborate.
I may not be creative, but through collaboration I help create
I Lead. I Build. I Collaborate.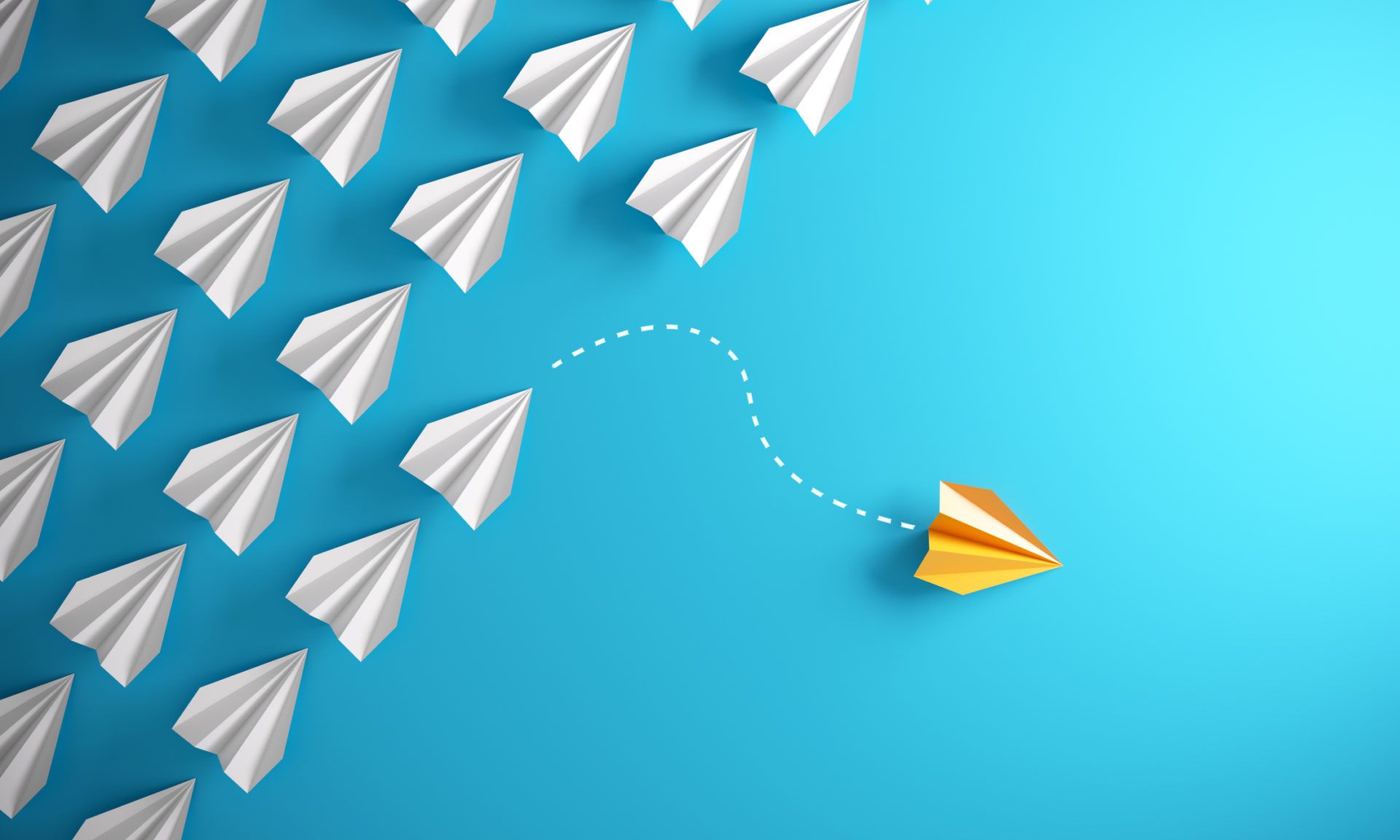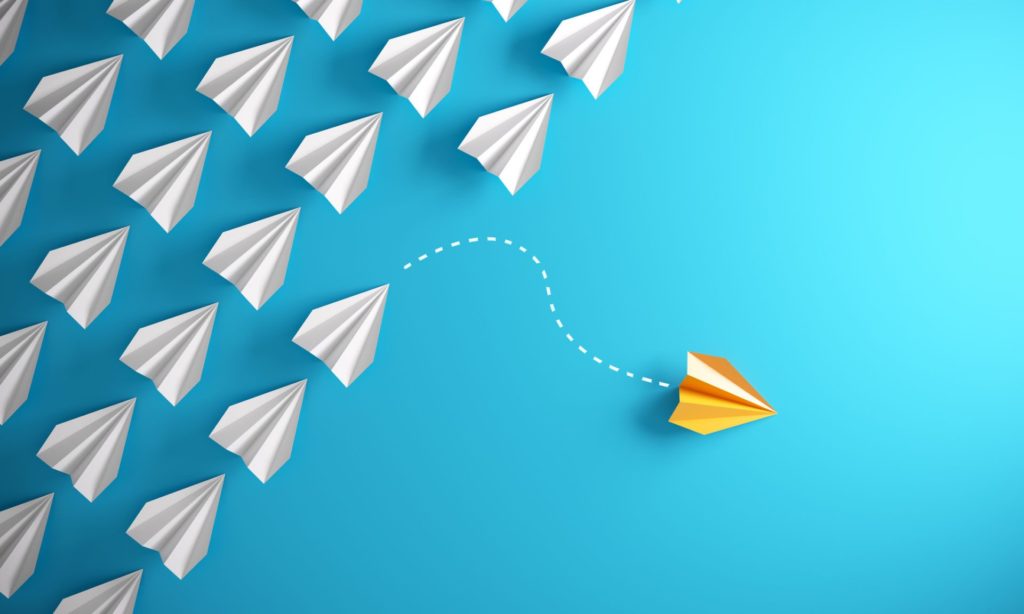 Every day as a member of Michigan Virtual's Learning Applications team, I learn a lot and I have a lot of fun. Ideas come our way and sometimes we throw ideas out as well. So I have always loved puzzles. Jigsaw puzzles, logic puzzles, sudoku, word search, you name it. I think of my job as many little puzzles all interconnected into one giant puzzle. The giant puzzle is all of our student information systems and learning management systems. First step, collaborate. Work together as a team to brainstorm and test out ideas. We also work with other teams in the organization during this step. Then, we build. Once we have how we will work with the idea, we get to build it in the systems. You name it, we can build it, but we can't build it without you! Thank you to all of my coworkers who like to work with me on wild ideas!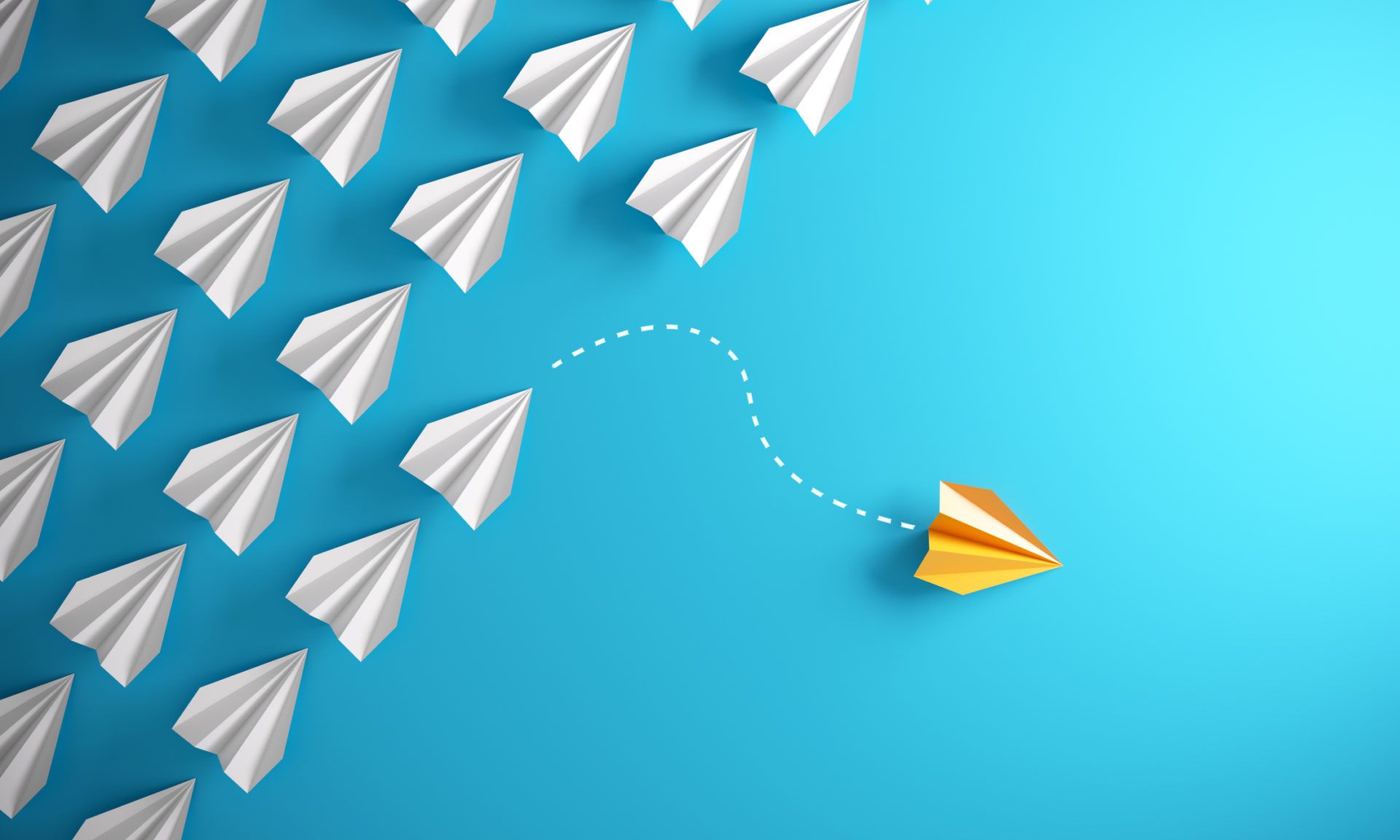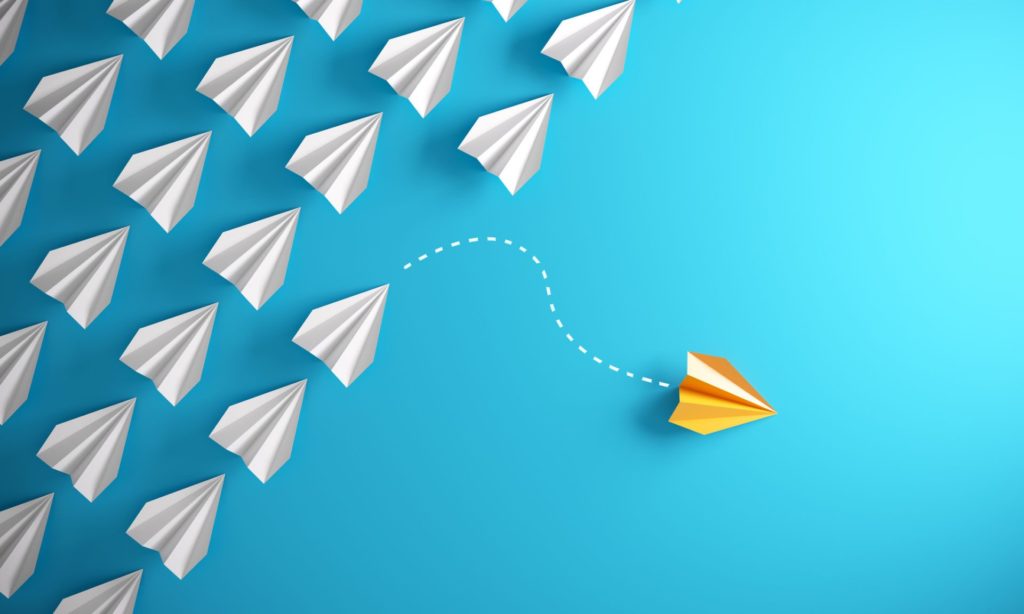 I build. The Learning Applications team works in collaboration with various teams at Michigan Virtual to build scalable solutions to deliver online learning. I'm energized by brainstorming and coming with creative solutions to technical problems. We have built in processes that help our team be able to quickly respond to the changing landscape of learning and also be prepared to respond to big shifts in priorities. Another way we build is we work on customized solutions to the Student Information System that help meet the changing needs of our customers. Various stakeholders share feedback with our team and we work closely with a development team to design, test and deploy new solutions on a regular basis. In any given year, we work to build and deploy about 10 new features to the Student Information we know makes a positive impact on our customers and internal users.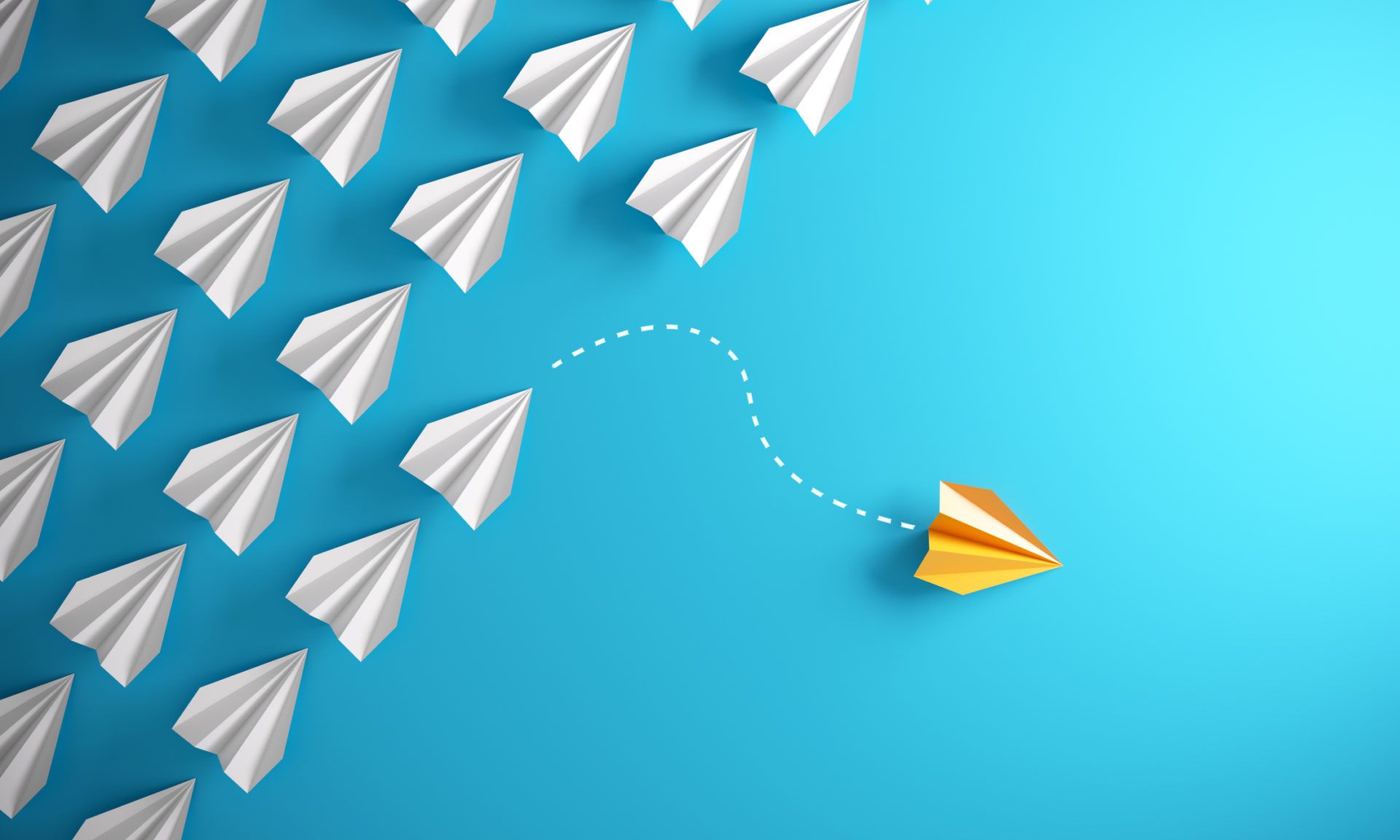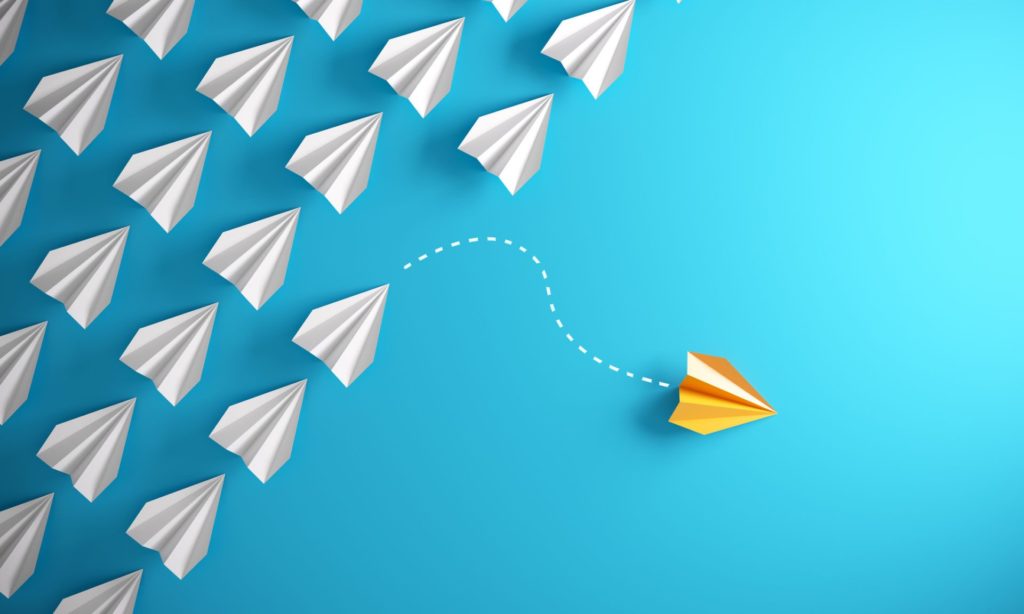 I Lead. I Collaborate. I Build.
As a member of the Learning Applications team at Michigan Virtual, I feel that I lead, I collaborate, and I build, in more ways than one! When I first started at Michigan Virtual, I was a part of the Customer Care team. I was able to build on the experience that I gained in that department and collaborate with other teams within the organization to find the place where I fit best. As a part of Learning Applications, we collaborate with pretty much every team within the organization to make sure that our Learning Management Systems and Student Information Systems are functioning correctly and the best possible atmosphere for all learners, both students and professional learners, to continue to lead in learning and innovation within the arena of digital learning. We continue to support the development and build new platforms and systems to make learning a smooth process for all Michigan Virtual learners.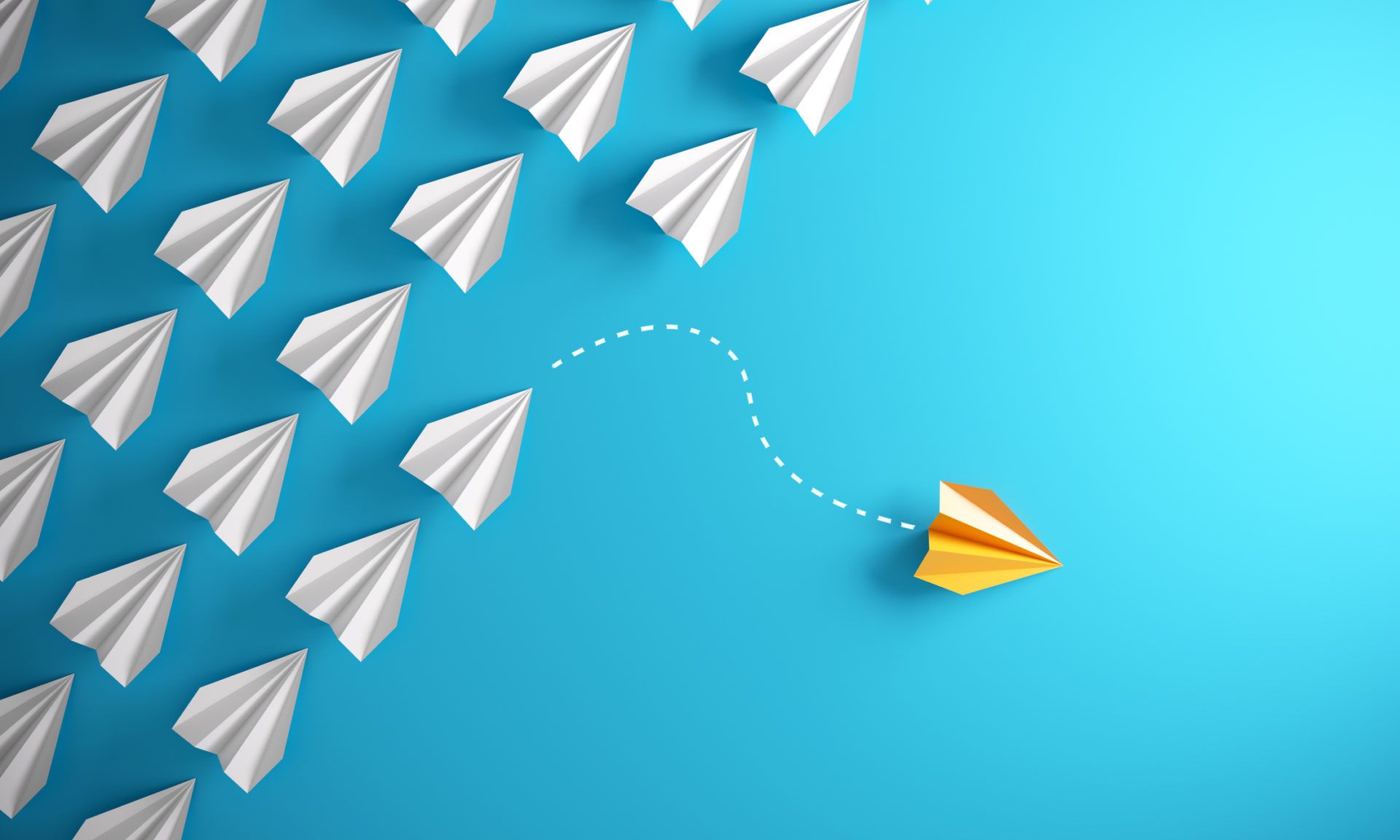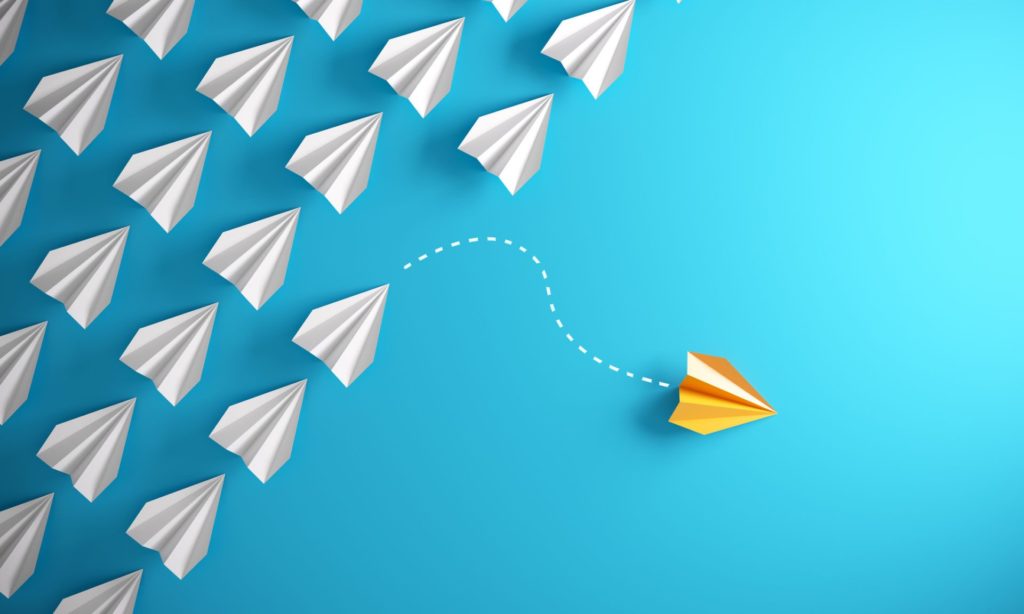 I Lead. I Collaborate. I Build.
Being a member of the Learning Applications team, much of my job is "behind the scenes" building, maintaining, and improving the services/systems we provide to schools and partners. You and I dream it, we build it, and then together we improve it.
I get the chance to do what I do best everyday and I wouldn't have it any other way.
Strategic Initiative Connection to My Role
Searching
My role with the research institute centers on asking questions and reflecting on answers and data – which invariably lead to more questions and searching.
Connections
What do we know about teaching & learning? What learning models show promise in improving outcomes for students? What can we build upon? What hasn't been tried yet? What if …? What are we producing through our Plans & Benchmarks that will change how we Lead/Collaborate/Build next year?
Research to Practice
What practices, innovations and 'failing forwards' in teaching and learning are happening in Michigan, and in other states/countries? What can we share about our research with the wider community? What can we recommend for Michigan based on other research?
Possibilities
What research-driven models in online and blended learning can be applied by practitioners today and make a measurable difference? What will we learn to use tomorrow after conducting research in Michigan schools today? What innovative solutions will our collaborations with partners lead to?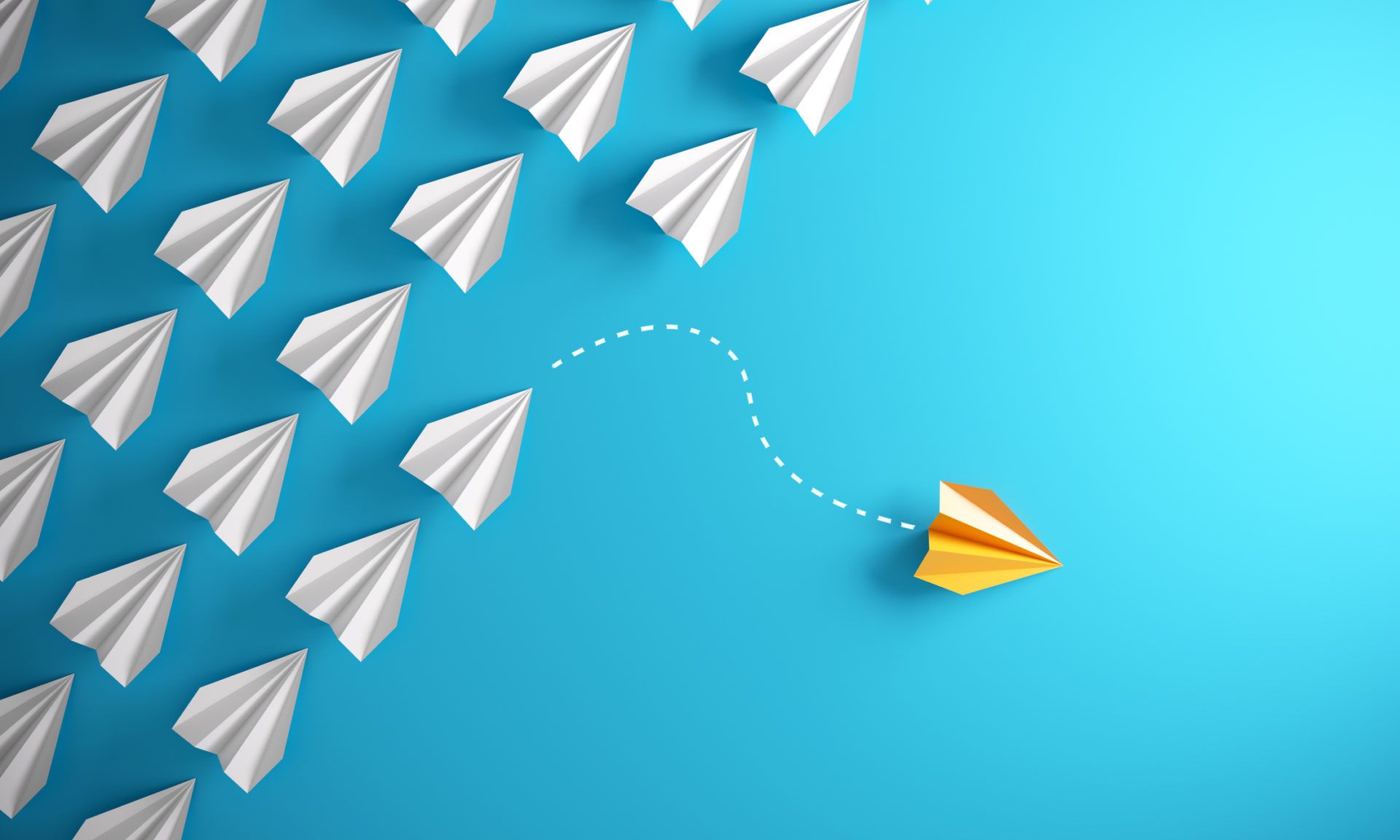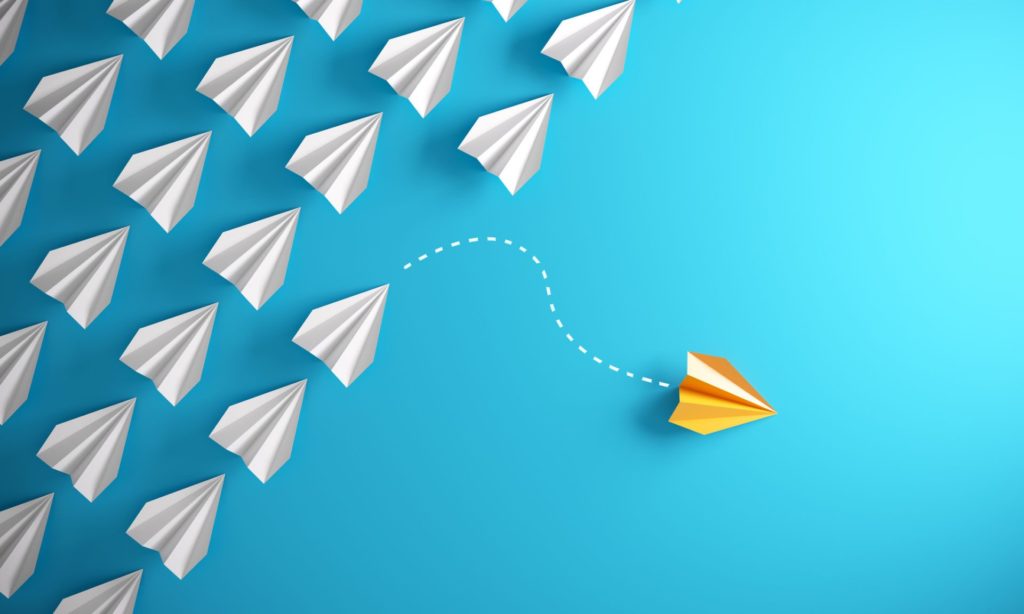 The Strategic Plan and Me, Julie Milder
I just started teaching for Michigan Virtual in September. It was what I had hoped would be my retirement job. It is and I am loving it. I feel like it is my job, with every student, every day, to help them believe that they "can use digital learning to reach their full potential". As long as I can keep that belief alive, I can help them achieve and succeed in their classes.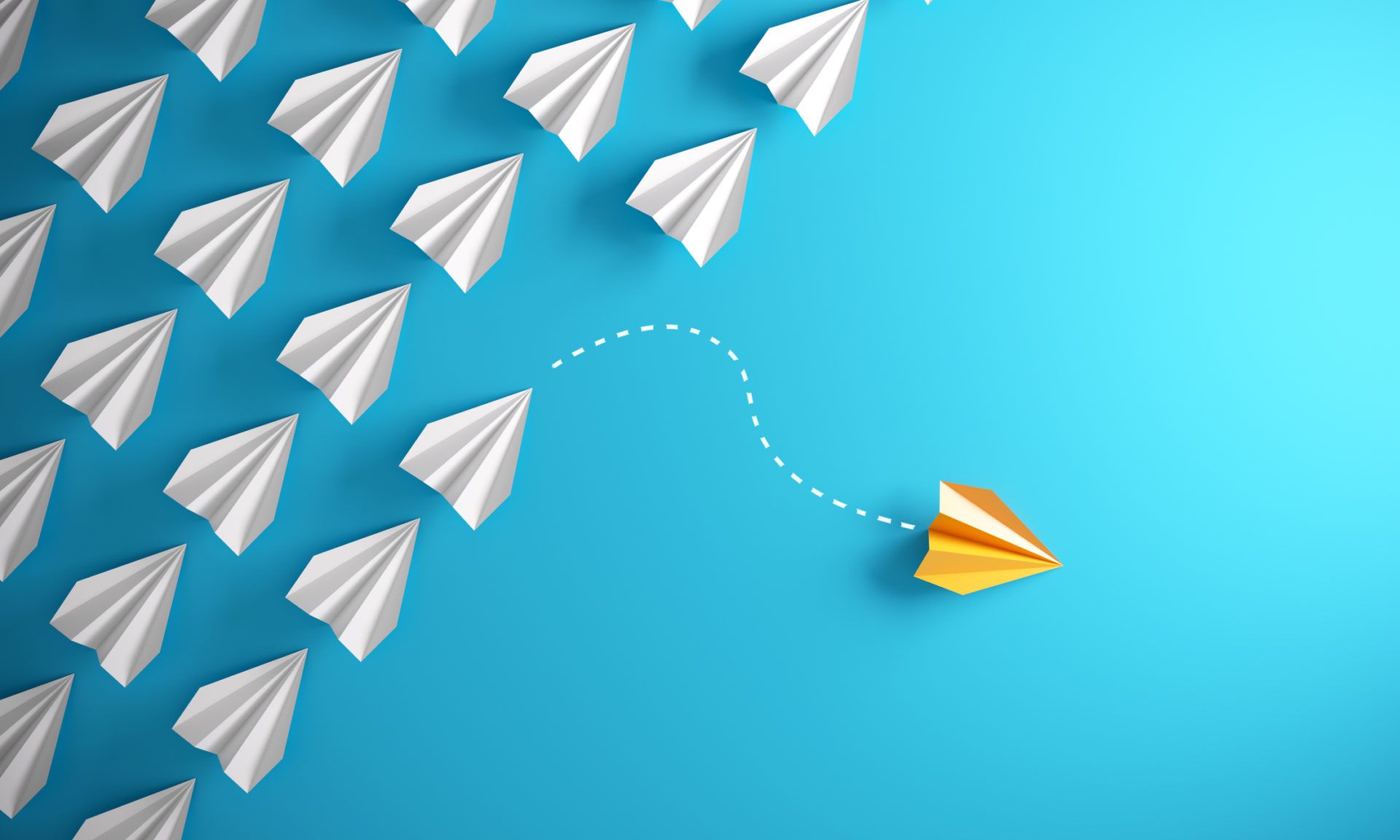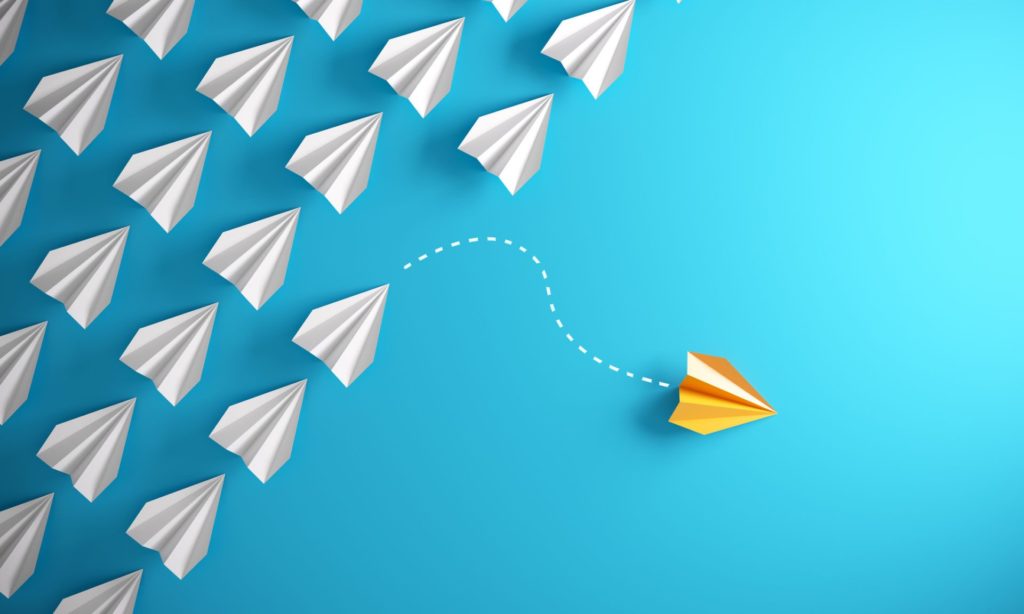 Mentoring to Enhance the Strategic Plan
I used to be a high school teacher, I taught part-time for Michigan Virtual, and I was an enroller and mentor for Michigan Virtual students at my school. When I had questions I would always contact my salesperson. Looking back, he didn't have time to answer all of my mentor questions but he gladly did. There was no designated support person for mentors at Michigan Virtual.
Because I taught part-time for Michigan Virtual and lived close to Lansing, I would stop in the office from time to time and loved the culture! I wondered if everyone was really that nice and it looked like they loved their job and were having fun at the same time. Four years ago I was hired to be the first Mentor Coordinator at Michigan Virtual. Looking back, I don't know how the sales team had the time to answer mentor questions and do their job. It is great that now they can make a sale at a school and then I can come in and train their enrollers and mentors! When I hired into Michigan Virtual full-time, I found that the culture here was just as it had seemed years earlier. It is an amazing place to work with amazing people! I am so happy that mentors across the state now have that support. Research shows that a student is twice as likely to pass if they have an engaged mentor! I am beyond excited to be that person at Michigan Virtual and truly love what I do everyday!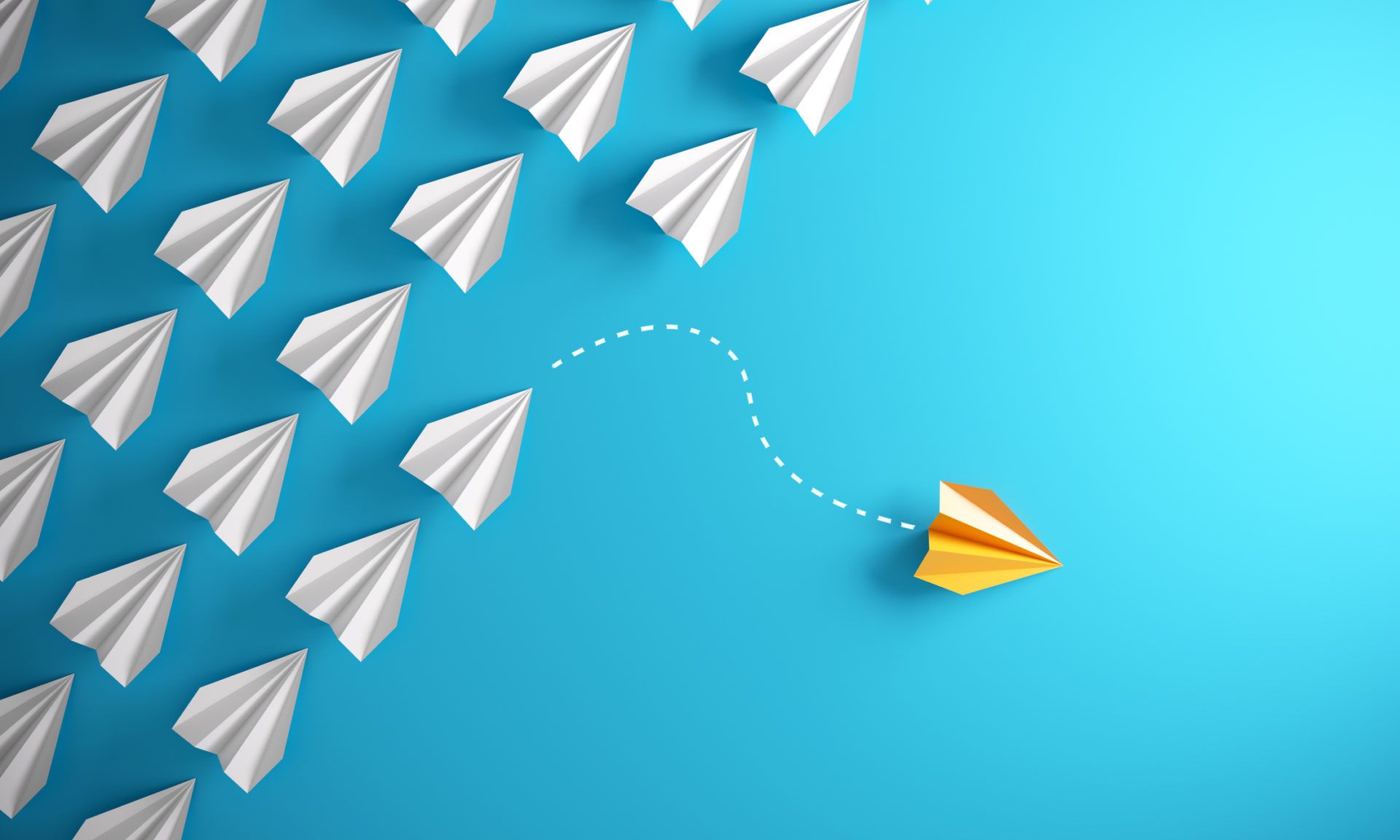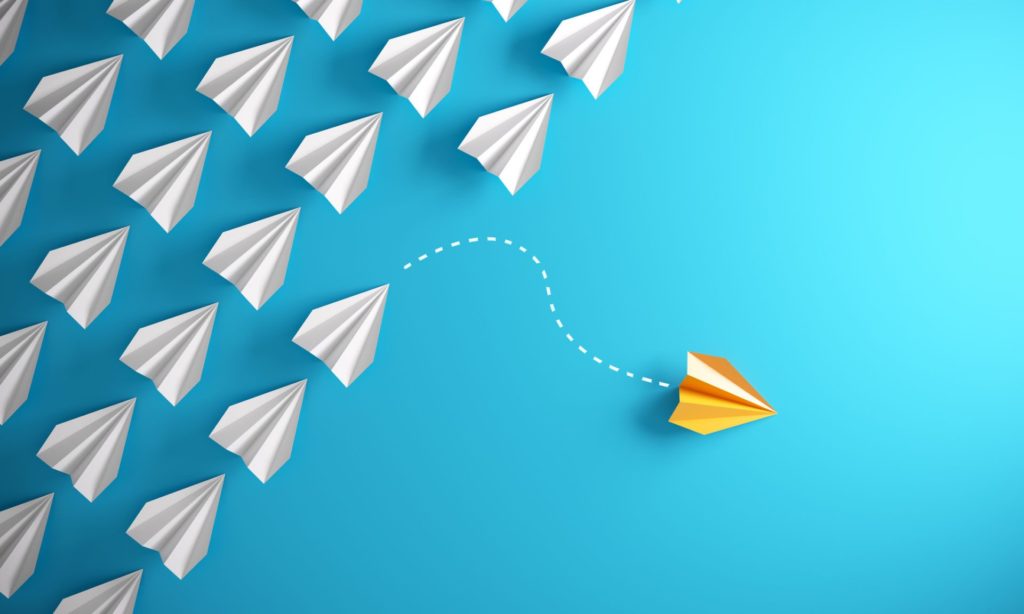 I Lead. I Collaborate. I Build.
I lead.
Leverage the use of technology to model student centered learning
Encourage educators to share their expertise and resources
Approach challenges as opportunities
Develop meaningful professional learning experiences
I collaborate.
Connect with educators through Office Hours
Open channels of communication
Learn from others
Listen to listen
Apply what I've learned
Believe we can solve problems when we work together
Offer support
Represent the needs of teachers and their students
Aspire to always do better
Thank educators for all that they do each and every day
Empower learners to recognize their strengths
I build.
Brainstorm how to solve the challenges classroom teachers face
Unlock possibilities in creative ways
Include opportunities for educators to self-reflect
Look for best practices that increase student-centered learning
Discover new skills of my own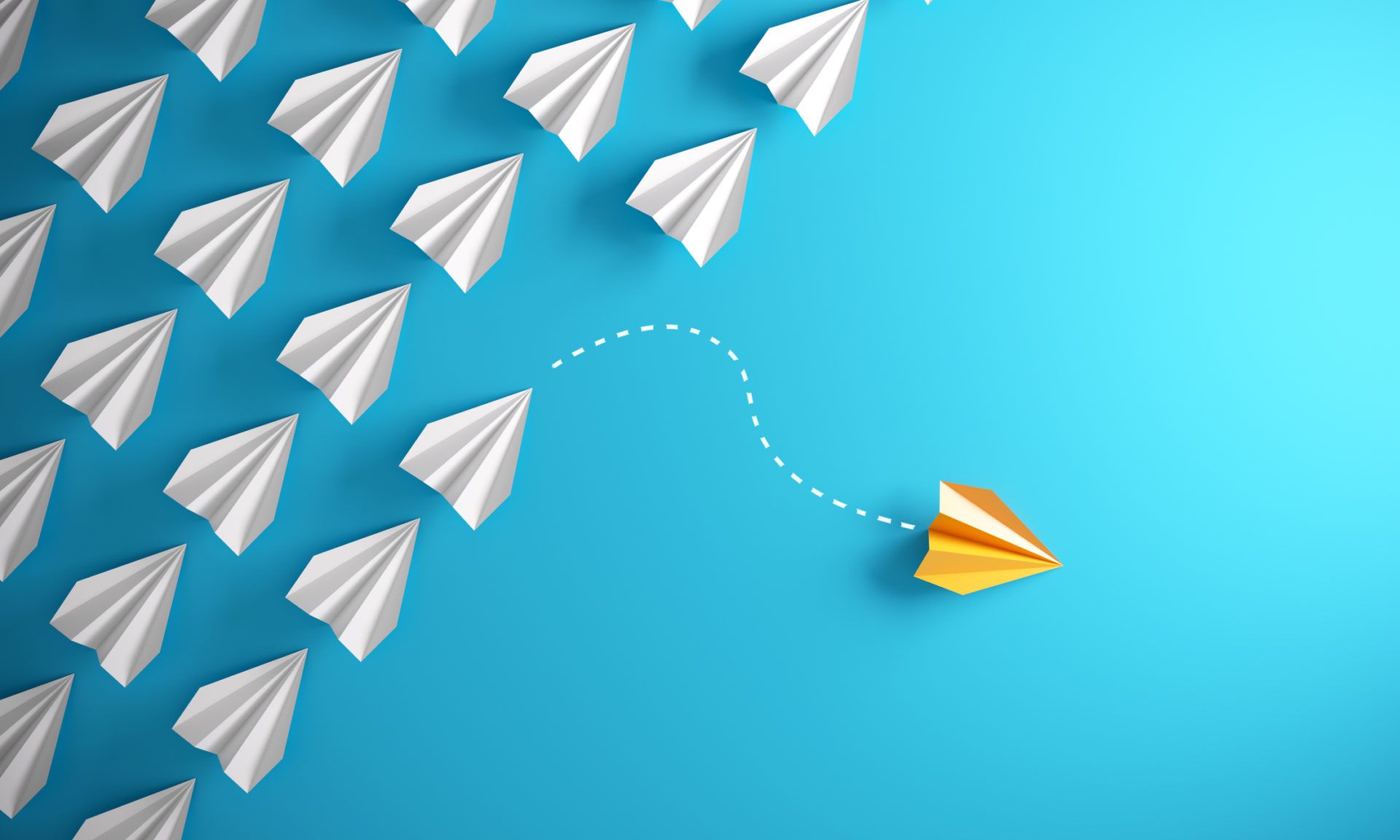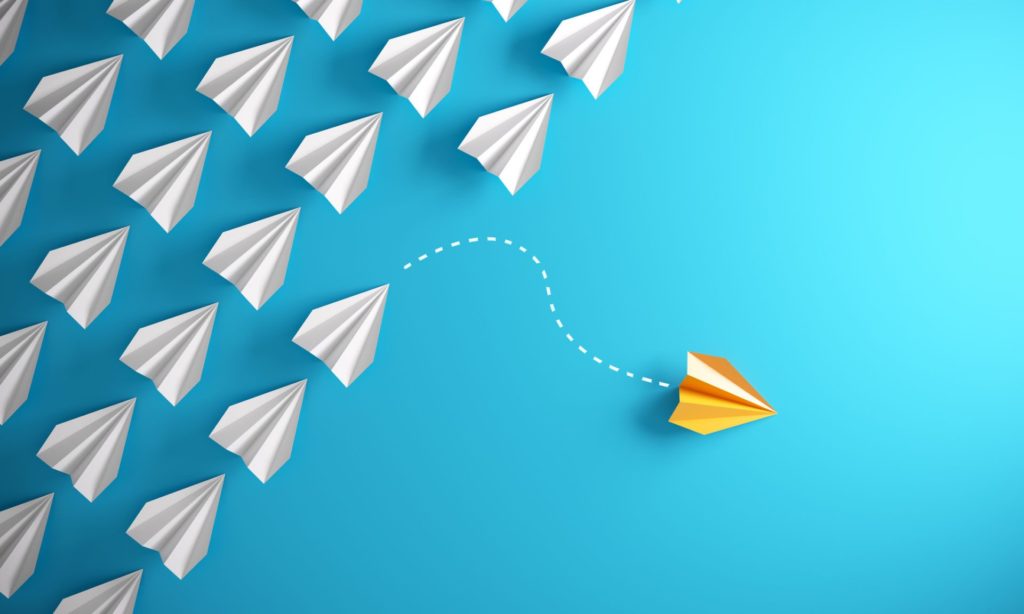 I Lead. I Collaborate. I Build.
What exactly does a Learning Technology & Systems Development Specialist do? (Besides having trouble remembering their job title?) One of my favorite ways to explain it is that I solve puzzles that come my way. I help find solutions for problems. I see my role as one that connects threads together, weaving them and adding in new strands to help things get done in the most efficient way possible. Sometimes the threads are there in front of me and I only need to place them. Sometimes they must be discovered or even created to complete the picture. This challenging diversity is one of the things that I love about my role at Michigan Virtual; it's always changing, there's always a new puzzle to solve.
Collaboration is at the heart of solving each of these puzzles, after all, creating solutions is not a solitary sport. Integrations could even be considered collaborations between software solutions, thereby making the central premise of Technology Integrations to be that of collaboration. How can a process be streamlined? How can we find the data to guide decisions? These are questions that can be explored and hopefully answered through collaboration and integration. These are the questions that drive many of the puzzles and projects that come to not only me, but my entire team.