Abstract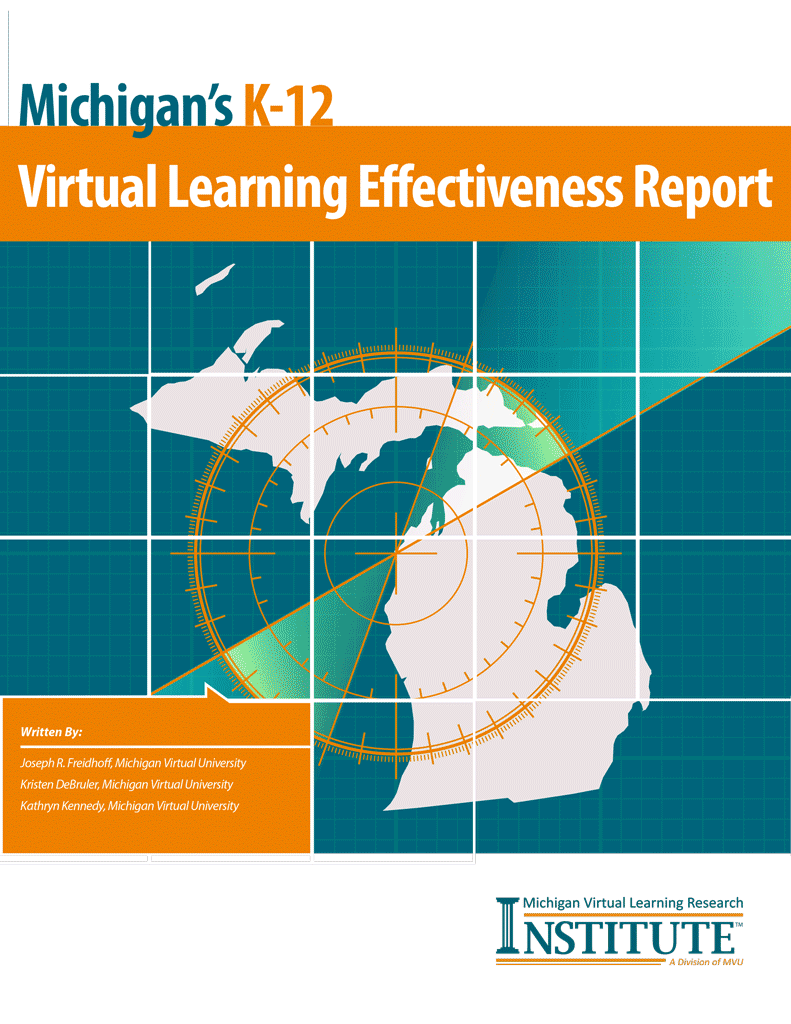 Based on pupil completion and performance data reported by school entities to the Michigan Department of Education (MDE) or the Center for Educational Performance and Information (CEPI), this report highlights enrollment totals, completion rates, and the overall impact of virtual courses on K-12 pupils. Through this report, the authors sought to 1) expose and explore the variability that exists in the use of and performance in virtual courses and 2) develop a more nuanced understanding of K-12 virtual learning in the state of Michigan. Statistics shared in the report must be interpreted with care due to concerns about the accuracy of data reported to the state about virtual enrollments during the first three years of its collection. Findings include an apparent growth in the number of students and schools participating in virtual courses, with the majority of virtual enrollments coming in the core subject areas. Students taking virtual courses in a supplemental capacity appear to be more successful when they take only a few virtual enrollments a year. Developing practices to better support students who take higher amounts of virtual enrollments should be a priority.
Prepared By
Joseph R. Freidhoff – Michigan Virtual
Kristen DeBruler – Michigan Virtual
Kathryn Kennedy – Michigan Virtual
What we already know about this topic
K-12 virtual learning has been rapidly growing throughout the U.S.
Past studies have tried to address the question of whether virtual learning is as effective as face-to-face learning. Researchers are now calling for understanding more deeply under what conditions virtual learning is most effective.
What this report adds
This report represents the first statewide analysis of K-12 virtual learning using data reported by Michigan public schools to the state.
It establishes important statistics that convey essential information in understanding virtual learning in Michigan.
Implications for practice and/or policy
The report shows both the successes and failures of virtual learning in the state. The data presented in the report identify areas to build upon as well as practices that should be avoided.
The data in the report provide school districts with the opportunity to benchmark their own virtual learning programs against their peers in the state. This opportunity should be an important step in a program's continuous quality improvement activities.
Related Publications