MVLRI's Fellows help shape the platform for online learning research and development that exists today. The accomplishments of these individuals have paved the way for our ongoing directives and define the path we will take to better understand learning.
The 
MVLRI 
Fellows Program is an effort by 
MVLRI
 staff to augment its capacity to provide research, evaluation, and development expertise and support. Fellows are drawn from state, national and international experts in K-12 online and blended learning from K-12 schooling, higher education and private industry. Fellows receive one-year appointments and are selected based on the alignment of their strengths with 
MVLRI 
priorities for the year. 
MVLRI 
priorities are designated via Michigan
legislative directives
. While not required, candidates for the Fellows Program are encouraged to align their proposal with one or more of the Section 98 directives. Preference is also given, where applicable, to proposals that facilitate fruitful collaboration with 
MVLRI
 staff. Additionally, please note research projects do not need to be focused solely on educational issues in Michigan, however, findings should be relevant or applicable to Michigan. The Fellow will need to identify in the proposal the expected deliverables for the project. Examples of these would include a report that is published by 
MVLRI
, an article published in a peer-reviewed journal, an article published in a practitioner-based publication, and/or a presentation at a conference/webinar. Fellow's work is done virtually unless negotiated otherwise.
Qualifications
The 
MVLRI
 Fellows Program is aimed at researchers in the field of K-12 online and blended learning. We encourage state, national and international experts in K-12 online and blended learning from K-12 schooling, higher education and private industry.
Honorarium
Fellows will be offered a small honorarium (approximately $500 to $5,000) depending on the deliverables proposed.
Application procedure and deadline
Our fiscal year runs from October 1 – September 30, so project timelines that fall within the current fiscal year are welcome. If the majority of your project timeline runs into the next fiscal year, we suggest you wait until August-September to apply. Applicants will be notified within 30 days of their submission. Applications must include:
A one-page summary (single-spaced) of the research project that the candidate proposes to carry out (including a brief literature review; significance of the project to the K-12 online and blended learning field; implications for policy, practice, and research; deliverables of the project [reports, presentations and, if applicable, include MVLRI staff expectations, etc.] and suggestions for possible co-authorships/co-presentations).
A date-specific timeline for the project (from start to finish, including paper and presentation submissions and expected conference date(s). Note: This timeline will be used to draw up contract guidelines.).
A detailed curriculum vitae, including candidate's publication record.
Proposed honorarium level.
For more information, or to apply: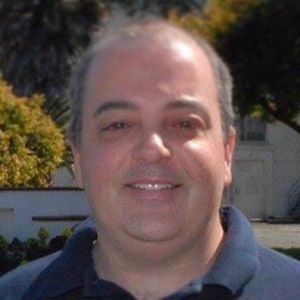 Touro University, California
Michael K. Barbour has been involved with K-12 distance, online and blended learning for almost two decades as a researcher, evaluator, teacher, course designer and administrator. His research has focused on the effective design, delivery and support of K-12 online learning, particularly for students located in rural jurisdictions. Recently, Dr. Barbour's focus has shifted to include governance and policy issues related to effective distance, online and blended learning environments. This has resulted in invitations to testify before House and Senate committees in several states, as well as consulting for Ministries of Education across Canada and in New Zealand. Dr. Barbour completed his Ph.D. in Instructional Technology at the University of Georgia, his M.Ed. in Teaching and Learning and B.Ed. in Intermediate and Secondary at Memorial University of Newfoundland, his B.A. in Political Science from Carleton University, and, most recently, a Certificate in Adult Education at St. Francis Xavier University.
Dennis Beck has studied special education parent and student satisfaction with cyber schooling, as well as the impact of homework on student achievement and student and parent satisfaction in cyber schools. Additionally, in order to better understand the impacts of cyber schooling on vulnerable populations, he has studied the virtual school field experiences for pre-service administrators as well as the roles, responsibilities, issues, and difficulties facing those in leadership of these type of schools. He has published in several venues, including Computers & Education, American Journal of Distance Education, Educational Administration Quarterly, and the Journal of Educational Research. Dr. Beck holds a doctorate from the University of Florida in Curriculum and Instruction.
Jered Borup is the professor-in-charge of the Integration of Online Learning in Schools Master's and Certificate programs that are devoted to improving teacher practices in online and blended learning environments. Previous to earning his Ph.D. at Brigham Young University, Jered taught history at a junior high school for six years. He has also taught online and blended courses since 2008. His current research interests include developing online learning communities and identifying support systems that adolescent learners require to be successful in online environments. A full list of his publications can be found here.
Before beginning his doctoral work, Richard Allen Carter Jr. worked with learners with disabilities in elementary school settings in Kansas and his home state of North Carolina. His current research focuses on the implementation of self-regulation practices for students with disabilities in both fully online and blended learning environments. He has also conducted work that looks at disability accommodation and IEP development and implementation in online schools. In addition, Richard assists with studies that examine a broad range of effects of online instruction for students with disabilities for the Center on Online Learning for Students with Disabilities (COLSD). He is currently part of a research team that is implementing technology-enabled personalization for students with disabilities in public elementary school.
University of Mississippi
Dr. Deschaine is an Associate Professor of Educational Leadership in the Department of Leadership and Counselor Education, within the School of Education at the University of Mississippi. He has extensive experience in the training and development of P-20 faculty. He supports the efforts of teachers, teacher leaders, and administrators in the integration of technology into their programs, special education issues, and effective differentiated instructional practices. Dr. Deschaine received his Ph.D. in Educational Leadership from Western Michigan University, his M.Ed. in Educational Leadership from Grand Valley State University, his M.A.T. in Education from Oakland University, and his B.S. in Education from Central Michigan University. Dr. Deschaine holds certification and endorsements in both general and special education. He is credentialed in Michigan to serve as a teacher, consultant, supervisor, principal, and central office administrator. Dr. Deschaine's research agenda focuses on the ways that theory, policy, and processes support and impact effective differentiated instruction, programs, and services.
Grand Valley State University
Sean Lancaster is a Professor of Educational Technology and also the Department Chair for Literacy and Technology in the College of Education at Grand Valley State University. He teaches online classes and he teaches about online teaching and learning, particularly as it is applied to k-12 environments. His research interests include student experiences in online learning and also in the evaluation of online teaching. He also has current research looking at high leverage teaching practices being implemented in student teaching experiences in an effort to create online training for cooperating teachers to better support teacher candidates. He earned his Ph.D. in special education with an emphasis in technology from the University of Kansas.
Chin-Hsi Lin is an associate professor at the University of Hong Kong. He earned his Ph.D. in Language, Literacy, and Technology from the University of California, Irvine, in 2012. His research interests revolve around learning processes in online learning. Specifically, his work has predominantly focused on self-regulation and teacher effect and how they predict achievement. His current project aims to determine the optimal class size and instructors' load for K-12 online courses in virtual schools.
Peiyi Lin is a Research Associate at the Institute for Learning Technologies at Teachers College, Columbia University. Her research projects focus on K-12 online learning, teacher professional development in STEM areas, the role of school leadership, the effect of instructional technology on student learning, data mining, and data visualization. Her statistical expertise includes latent variable analysis, multilevel analysis, and longitudinal data analysis. She received an Ed.D. in Instructional Technology and Media from Teachers College, Columbia University, and an M.A. in Educational Leadership from Eastern Michigan University. Prior to coming to the United States, she taught high school English for a year in Taipei, Taiwan, where she completed an M.A. in English Language and Literature from National Taiwan Normal University, and a B.A. in English Language and Literature from National Chengchi University.
Dr. Lowes serves as the Director of Research and Evaluation at the Institute for Learning Technologies in Teachers College at Columbia University. She conducts research at both the university and K-12 levels, focusing on technology's impact on teaching and learning, and directs evaluations of multi-year projects funded by the U.S. Dept. of Education, the National Science Foundation, state and local departments of education, and private foundations. Dr. Lowes is interested in online learning and evaluates online professional development initiatives for teachers and administrators, as well as online courses and programs for students. Her recent focus is using LMS data to discover patterns of student-teacher and student-student interaction. Dr. Lowes is also Adjunct Professor in the Program in Communication, Media, and Learning Technologies Design at Teachers College, teaching courses on online schooling and research methodologies. She received her Ph.D. in Anthropology from Columbia University.
Daryl F. Mellard researches trends, issues, and potential positive and negative consequences for students with disabilities in K-12 online learning. His previous research focused on adolescent and adult literacy and on improving the quality of life for persons with disabilities as they participate with community agencies, community and technical colleges, social services, and employment settings. For the National Technical Assistance and Dissemination Center on Response to Intervention, Dr. Mellard directed its review of responsiveness to intervention. He served on the National Academy of Sciences' Committee on Learning Sciences: Foundations and Applications to Adolescent and Adult Literacy. He has served on the board of directors for a local independent living center. In other areas, he's very interested in the piscatorial arts.
Jesse R. Pace earned his Ed.S. degree in School Psychology from the University of Kansas in 2015, and he is currently pursuing his Ph.D. in Educational Psychology and Research. His school psychology work included the assessment and treatment of individuals with cognitive and behavioral disabilities, ranging from children with learning disabilities to geriatric patients with Alzheimer's disease. In terms of research, he has been a Graduate Research Assistant for the Center on Online Learning and Students with Disabilities (COLSD) since 2012. His research activities include an extensive range of ongoing related methodological and dissemination activities from instrument development to publication. He has co-authored and presented on COLSD research findings. His research interests center around measurement and equity in education, including the intersection of the two.
Dr. Parks' primary responsibilities include teaching a variety of curriculum and methods courses, collaborative instruction and assessment and child development to Early Childhood and Elementary future educators. At MU, Dr. Parks continues her research interests focused on professional learning, collaborative instruction, and new and emerging learning models in K-12 education. Previously, Dr. Parks was the the Director of Consulting and Operations at Teaching Today's Teachers, a private education consulting firm founded in 2014. In this role, she provided leadership and research-based best practices, professional development and guidance to national and international partners in K-12 education. Dr. Parks also joined the New Learning Models team in iNACOL for several research projects designed to advance the field of K-12 online and blended learning. As a past full-time visiting professor at Elmira College, Dr. Parks taught various content courses to preservice teachers in childhood education and developed a comprehensive six-week student teaching experience in Amsterdam, Netherlands, for selected students. In addition, she has over a decade of practitioner experience at the elementary grades teaching in the brick and mortar setting. Dr. Parks holds a Ph.D. in Education with a concentration in Curriculum and Instruction from Capella University.
Kerry Rice is a 2012-2013 and 2015 Fulbright Scholar and Professor in the Department of Educational Technology at Boise State University. Her research focuses on best practices in K-12 online and blended education and includes policy analysis, Delphi and mixed methods studies, and large-scale program evaluations using both traditional and emerging methods in data mining and deep learning analytics. Dr. Rice is the author of Making the Move to K-12 Online Teaching: Research-Based Strategies and Practices (Pearson, 2012) and The Blended Classroom: A Guide for Technology Supported Learning (Author, 2016). She led the development of the Idaho K-12 Online Teaching Standards and also serves as Coordinator of the Idaho K-12 Online Teaching Endorsement Program at Boise State.
Mary Rice is an Assistant Professor of Literacy at the University of New Mexico. She is also an affiliated researcher for the Center for Research on Learning at the University of Kansas. She began her career in education as a teacher of English language arts, English as a Second Language, and reading support classes at the secondary level where she taught for 10 years. Her current research focuses on teacher work to co-make literacy curriculum with diverse students in digital and online spaces. She also has an interest in how educators read and interpret policies in online learning environments. Mary has been honored by Division H and the Narrative SIG of the American Educational Research Association, as well as the Emerald Literati Network for her scholarship. She is the author of Adolescent Boys' Literate Identity (2011) and the editor of Exploring Pedagogies for Diverse Learners Online (2015).
Education Development Center
Erin Stafford, M.A., works directly with formal and informal education practitioners to design, refine, research and evaluate education curricula, interventions, and professional development experiences. She currently oversees all analytic technical assistance projects for the Regional Educational Laboratory Northeast and Islands (REL-NEI), serves as the alliance researcher for REL Midwest's Virtual Education Research Alliance, and consults on evaluations of various formal and informal education projects. Stafford also has managed online survey development and analysis projects related to online courses, online teachers and onsite mentors, led practitioners in gathering data related to online learning, and helped build the capacity of state- and district-level practitioners to understand and use data in their practice. Prior to working at EDC, Stafford served as the manager of research, evaluation, and assessment at the Girl Scouts of Greater Chicago and Northwest Indiana and as an evaluator at the Museum of Science & Industry, Chicago.
Michigan State University
Binbin Zheng's research focuses on new technologies and students' language and literacy development, as well as online teaching and learning. Her primary research methods involve a mix of quantitative and qualitative methods such as regression analysis, hierarchical linear modeling, longitudinal analysis, social network analysis and content analysis. Dr. Zheng received her Ph.D. degree from the School of Education at the University of California, Irvine in 2013. She received UCI's Public Impact Distinguished Fellowship in 2013 and the National Science Foundation (NSF) Community for Advancing Discovery Research in Education (CADRE) Fellowship in 2011-2012. Dr. Zheng's work has been published in various journals including Review of Educational Research, Computers & Education, British Journal of Educational Technology, TESOL Quarterly, Teachers College Record, Journal of Adolescent & Adult Literacy and Journal of Science Education and Technology.
Education Development Center
Jacqueline Zweig, Ph.D., conducts collaborative research with practitioners, policymakers, and researchers in the areas of virtual education and educator professional support and development. Dr. Zweig specializes in econometric analysis. She is the Principal Investigator for an Institute of Education Sciences grant in collaboration with the Michigan Department of Education and Michigan Virtual to estimate the impact of an orientation course on high school students online course completion rates. She also served as the alliance researcher for the Regional Educational Laboratory (REL) Midwest's Virtual Education Research Alliance. Zweig has developed surveys for schools, online teachers, and onsite mentors to gather information about their experiences with online learning. In addition, she oversees all Applied Research and Evaluation studies for REL Northeast and Islands and is an author on several REL and peer-reviewed articles. Zweig received her B.A. in Economics from Colby College and her Ph.D. in Economics from the University of Southern California.
NCSU Friday Institute for Educational Innovation
Lauren is a Research Associate and leads the Learning Differences and micro-credentialing teams. She has developed content for the Leadership in Blended Learning program, contributed to the North Carolina Digital Learning Plan and the State Leaders in Digital Learning Course. Lauren also worked closely with the Alliance for Excellent Education and the Department of Education to plan and facilitate sessions for the Future Ready initiative to district teams across the nation. Prior to working at the Friday Institute, she worked as a special education teacher in Tulsa, Oklahoma, and a Fellow at the Tennessee Department of Education. Lauren earned her bachelor's degree at the University of Richmond in Richmond, Virginia and her Master in Public Policy from Duke University.
Leanna Archambault, Ph.D., is an Associate Professor at the Mary Lou Fulton Teachers College. Her research areas include teacher preparation for K-12 online classrooms. Dr. Archambault has extensive expertise in virtual learning having researched this field for the past decade. She has authored and co-authored numerous publication in leading research journals. She is a two-time recipient of the Online Learning Innovator Award for Important Research from the International Association for K-12 Online Learning, College and was recently named as the Promising Research Scholar for the Mary Lou Fulton Teachers. Her methodological expertise includes both quantitative and qualitative measures using a mixed-methods approach. In addition, her national leadership is extensive as she is Co-Editor of the Journal of Online Learning Research and the Assistant Chair for the Information Technology Council of the Society for Information Technology and Teacher Education.
Dr. Black earned a Ph.D. in curriculum and instruction with a focus in educational technology and research and evaluation methodology from the University of Florida, a Master of Arts from the College of New Jersey and a Bachelor of Science from Virginia Tech. Dr. Black's primary role at the University of Florida is in health sciences and systems education. Drawing on his background in curriculum design, educational psychology and applied statistics, his research agenda focuses on the development of professional identity and the evaluation and assessment of learning and media environments in cognitively complex domains across a broad range of ages and life stages.
Dr. Clark provides evaluation and related services for a wide variety of organizations. Dr. Clark has led evaluations of state virtual schools in four states and in Chicago Public Schools, and has evaluated online and technology-related programs ranging from a $9.1 million federal program to postsecondary and statewide K-12 programs. An advisor for U.S. Department of Education's Evaluating Online Learning (2008), he has published works on distance and online learning. Dr. Clark completed his Ph.D. in the Department of Educational Administration and Higher Education at Southern Illinois University where he also received his M.S.Ed. and B.S.
Northwest Nazarene University
Dr. Curtis has both bricks and mortar and online experience in both the K-12 and postsecondary settings. After teaching middle school English, reading and social studies for 10 years, Dr. Curtis worked in a full-time, virtual school teaching, overseeing computerized state testing, and finally, as both a middle and high school principal. In her current role, Dr. Curtis directs online Ed.D. and Ph.D. programs in Educational Leadership. It is her goal to mentor preservice and practicing teachers and administrators to utilize 21st century tools to make learning more relevant, rigorous and personal for students.
Richard E. Ferdig is the Summit Professor of Learning Technologies and Professor of Instructional Technology at Kent State University. He works within the Research Center for Educational Technology and also the School of Lifespan Development and Educational Sciences. He earned his Ph.D. in Educational Psychology from Michigan State University. He has served as researcher and instructor at Michigan State University, the University of Florida, the Wyzsza Szkola Pedagogiczna (Krakow, Poland), and the Università degli studi di Modena e Reggio Emilia (Italy). At Kent State University, his research, teaching, and service focus on combining cutting-edge technologies with current pedagogic theory to create innovative learning environments. His research interests include online education, educational games and simulations, the role of faith in technology, and what he labels a deeper psychology of technology. In addition to publishing and presenting nationally and internationally, Ferdig has also been funded to study the impact of emerging technologies such as K-12 Virtual Schools. Rick was the founding Editor-in-Chief of the International Journal of Gaming and Computer Mediated Simulations, is the current Editor-in-Chief of the Journal of Technology and Teacher Education, and also serves as a Consulting Editor for the Development Editorial Board of Educational Technology Research and Development.
National Laboratory for Education Transformation (NLET)
Freedman is president of the National Laboratory for Education Transformation (NLET). NLET and a center at the University of California Santa Cruz operate the Silicon Valley Education Research and Development Center. Freedman is also Managing Director of Knowledge Base, LLC, an education, learning and technology consultancy established in 1998. Freedman assists formal education institutions, schools and higher education, and corporations adapt to the evolving information age and its rapidly changing technological structures for learning. Freedman served as Vice President of Global Education Strategy for Blackboard, Inc. from 2005 through 2011 and was Executive Director of the Blackboard Institute, 2009-2011. Through his management of Knowledge Base, LLC, Freedman has played a key role in updating and forming new learning strategies for a range of universities, community colleges, state agencies, ministries of education, education corporations, museums and foundations.
NCSU Friday Institute for Educational Innovation
Theresa Gibson is the Professional Learning & Leadership Collaborative Program Manager at the Friday Institute for Educational Innovation at North Carolina State University. Since 2014 she has managed the development, implementation, and facilitation of the Friday Institute's vertically aligned professional learning programs to support the transition to personalized learning for Superintendents, District Teams, School Level Administrators, Instructional Coaches, Instructional Technology Facilitators, Media Coordinators, and Teacher Leaders. Theresa also supports the national Leadership in Blended and Digital Learning Program which has been implemented in 15 states and 19 organizations. In North Carolina she supports the Friday Institute's statewide programs as part of the implementation of the Digital Learning Initiative. Theresa plays a key role in the business development, sustainability, evaluation, and continuous improvement. Theresa earned her B.S. in Mathematics and in Mathematics Education at Buffalo State College and completes her MBA in December 2017 at North Carolina State University.
Luis A. Huerta is an Associate Professor of Education and Public Policy at Teachers College-Columbia University. He holds a Ph.D. in education policy from the University of California, Berkeley. He teaches courses in policy analysis and implementation, school finance and organizational sociology. His research and scholarship focus on school choice reforms and school finance policy. His research on school choice reforms examines policies that advance both decentralized and market models of schooling—including charter schools, vouchers, tuition tax credits, homeschooling and virtual schools. His research also examines school finance policy and research, with a specific focus on how legal and legislative battles over finance equity in schools and the research which has analyzed the effects of resources on student achievement, have consistently overlooked how resources are used within schools. Prior to joining the Teachers College faculty in January of 2002, he served as a research associate and coordinator for K-12 education policy research for Policy Analysis for California Education (PACE). He also served as a California public school teacher for six years.
Florida School for the Deaf and the Blind
Tiffany Kawohl is a teacher, and runs the Learning Opportunity Center (LOC) at the Florida School for the Deaf and the Blind, which is a lab for middle school and high students taking online courses at the middle school, high school or college level. Her students are either deaf/hard of hearing or blind/visually impaired. Previous to her position in the LOC, she taught reading and English to deaf/hard of hearing students. She holds a Master of Education degree in Deaf Education and a bachelor's degree in Deaf Studies from the University of North Florida. She is certified in Deaf Education (K-12), English (6-12), and Middle Grades Integrated Curriculum (6-9) and holds endorsements in Reading (K-12) and English for Speakers of Other Languages (K-12).
Northwest Nazarene University
The Center, established in January 2013, exists to inspire personalized learning through innovative practices in education. As the director, Dr. Kellerer is also the project manager for an Idaho-wide pilot project to use Khan Academy in K-12 public and private institutions to enhance personalized learning environments. During the 2013-14 and 2014-15 school years, Eric led a team to implement and research the use of Khan Academy with 10,500 students. The team also included an additional 1,500 adult students in the Idaho Corrections system that used KA Lite, a non-Internet use of Khan Academy. Prior to directing the Doceo Center, Eric was the Executive Director of Information Technology at Northwest Nazarene University for 15 years. He received his Doctorate in Education in 2002 in Curriculum and Instruction with an emphasis on technology in distance education. The title of Eric's dissertation was "Internet-based, asynchronous connected learning and the role of course management software." In the dissertation, he explored pedagogical practices and the use of software in online learning.
Dr. Kellerer currently serves as the superintendent of Nampa Schools, the third largest school district in Idaho. She has returned to the district where she previously served as the Chief Academic Office, overseeing student achievement in the district and working with team members to build capacity in multiple areas including curriculum, instruction, assessment, professional development, federal programs, district discipline, patron concerns and school safety. Previously, Dr. Kellerer was on the faculty of Northwest Nazarene University where she was the founding Dean of the College of Adult and Graduate Studies. Under her leadership, the university started its first Doctoral program and first wholly online undergraduate programs, targeting underserved populations and rural Idaho students. She oversaw the academic work of all graduate programs on campus and all adult completion programs, including programs in social work, counseling, education, business, nursing, and Christian ministry.
Western Michigan University
Gary Miron is Professor in Evaluation, Measurement, and Research at Western Michigan University. He has extensive experience evaluating school reforms and education policies in the United States and Europe. Miron has directed more than 60 evaluations and research studies that have been funded with grants and contracts from state, federal, and international agencies as well as private foundations. He has been hired by state education agencies to undertake 9 comprehensive evaluations of charter school reforms. For the US Department of Education, he led a study on the correlates of success in American charter schools. In addition to his evaluations of charter schools, Miron has provided technical assistance and training for charter schools in 5 states. In recent years, his research has focused on the private education management organizations (EMOs) as well as the performance of virtual and blended learning schools. Dr. Miron has been regularly ranked among the top most impactful education scholars in the U.S. Dr. Miron has experience working as a teacher at the secondary and university levels in Sweden, China, and the USA. Prior to his current position at Western Michigan University, he worked for 10 years at Stockholm University in Sweden where his research focused on school restructuring in Europe, and the evaluation of school voucher reforms. During his time in Sweden, he also helped start and lead a private Montessori school that participated in a voucher program.
Florida School for the Deaf and Blind
Ms. Prater's primary responsibilities include developing and facilitating technology training for students with visual impairments, as well as staff, parents and other stakeholders. DaJuana supports both academic and expanded core curriculum by evaluating prospective assistive technology solutions and assessing suitability and potential impact on student success. She has co-developed an accessible online technology course to assist students in fulfilling the state mandated online course graduation requirement. Ms.Prater is a Nationally Board Certified Teacher of the Visually Impaired who also holds state certifications in Specific Learning Disabilities (K-12), Visual Disabilities (K-12), Mathematics (5-9), Primary Education and endorsements in ESOL and Reading. Her diverse experience includes 23 years in education, teaching in settings from the inner city to a state school and subjects such as physics, technology, math and reading. Ms. Prater is passionate about technology and how it is used to enhance the lives of those with visual impairments.
Dr. Pratt gained her Ph.D. in Psychology from the University of Otago in 2000, and has been working in the areas of technology in education and distance education since this time. She conducts research at both the university and K-12 levels, looking at a variety of issues. Recent focuses have included work exploring how best to support distance students at the university level, and working with a group of schools who work together in a blended learning program. Further information on Keryn can be found on the University of Otago website.
IDLA is Idaho's Virtual School established by the Idaho Legislature in 2002. IDLA provides eLearning expertise, virtual services and leadership in collaboration with Idaho school teachers and administrators to ensure all of Idaho students' needs are being met. Before becoming employed full time at IDLA, Dr. Reberry was a building level principal and assistant superintendent for a district serving over 5,000 students. Additionally, she continues her duties as online principal for IDLA as she has the previous eight years. Dr. Reberry received her Doctorate in Education in 2002 in Educational Leadership with emphasis in Instructional Technology. Her dissertation was titled "Teaching with Technology (TWT): Professional Development Opportunity for Teachers Sponsored by the J.A. & Kathryn Albertson Foundation." In her dissertation she looked at how professional development activities affect teachers and the use of technology in their classrooms.
Ms. Roberts is completing her Ed.D. in Learning Sciences.Ms. Roberts has taught, developed and consulted about curriculum and technology integration from pre-K to Higher Education in Canada, the United States and Singapore. She has facilitated and developed a wide range of open networked learning projects with a focus on open access to learning, open educational resources, emerging professional learning opportunities and learning pathways for teachers and students. Some of her projects have included cMOOCS for educators like #Digifoot12, #ETMOOC and #OCLMOOC, as well as the #Gamifi-ED Project. She was the 2013 iNACOL Innovative Online and Blended Learning Practice Award recipient. She has worked with a number of school districts in the U.S. and Canada and has consulted with the Canadian eLearning Network, LEARN (Quebec), iNACOL, the Alaska Tribal Health Consortium, Alberta Distance Learning Centre (ADLC) and the Edmonton Regional Learning Consortium (ERLC).
Harvard Graduate School of Education
Ms. Treacy has worked with states, districts, colleges and universities, and other educational organizations to enable them to build successful online and blended programs for teachers, students and leaders. Current projects include developing blended curriculum and capacity-building facilitator training for the Leadership in Blended Learning Program, based at NCSU's Friday Institute for Educational Innovation, and consulting to the NYC Leadership Academy to develop a blended model for their year-long principal residency program. Ms. Treacy is also leading the professional development program for the 14 Massachusetts districts who were awarded Digital Connections Partnership Schools grants to develop digital learning infrastructure and blended learning programs in their schools. Treacy is the chair of the Massachusetts Department of Elementary and Secondary Education's Digital Learning Advisory Council and serves as a member of the MIT Online Education Policy Initiative committee and the Project Tomorrow Advisory Board.
Ms. Walker has been an educator for 13 years and worked in all aspects of education. Niki has taught in the classroom, developed and taught online and blended learning courses as well as provided professional development for teachers in all aspects of education. Walker has her master's degree in Curriculum and Instruction-Instructional Technology and her expertise spans the education field while providing practical knowledge in traditional, blended, and online learning.
Dr. Wayer provides leadership and support in instructional design and course development, accessibility issues, and faculty and student training in best practices for online learning. Prior to joining TN eCampus, she was the Director of Instructional Design at Champlain College in Vermont. Dr. Wayer has extensive experience working at PK-12, postsecondary and graduate levels of education as a teacher, curriculum developer, instructional designer, technology integrationist, accessibility specialist and researcher. She holds a doctorate in Curriculum and Instruction from University of Florida, a Master of Education degree from University of North Florida, and a bachelor's degree in Deaf Education and Elementary Education from Flagler College.
Northwest Nazarene University
Dr. Werth guides NNU in selecting and implementing various learning technologies as well as manages the development of a new set of online associate and bachelor degree programs being developed at NNU. Prior to this, Dr. Werth served Northwest Nazarene as the Director of E-Learning. He has taught approximately 30 courses in either an online or blended format, is a certified K-12 teacher, and is active in research and publishing related to the impact of technology on classroom learning. Dr. Werth lives in Idaho with his wife and three daughters and enjoys hobbies include hiking, biking and fly fishing.
Dr. Werth earned her Bachelor of Science degree from College of Idaho in Biology and Chemistry, a Master's of Science in Education from Oregon State University, and a Doctor of Philosophy in Educational Leadership from University of Idaho. Her teaching and research interests primarily relate to blended learning, integrating technology in the K-12 and higher education classrooms, and retention in the online learning environment. Dr. Werth has worked in higher education for over 17 years in a variety of administrative capacities including Admissions Counselor, Student Services Coordinator, International Programs Coordinator, Director of Admissions and Vice President for Enrollment Management. Much of her work in higher education administration has focused on using and evaluating data as steps to the school improvement process. She currently resides in Idaho with her husband and three daughters.
Dr. Winter brings policy, psychometric and practical perspectives to the design and implementation of assessment and accountability programs, drawing on her experience as a measurement specialist in two state departments of education. She holds a Ph.D., M.A. and M.Ed. from Columbia University in psychology, with an emphasis on measurement, evaluation and applied statistics, and a B.A. in Psychology from Clemson University.