FACT: Students (and adults, too) like to be able to make their own choices. Yet sometimes, when it comes to education, students are guided down the same learning path in hopes they will all reach the same outcome…  until they don't. That's why I saw a need to change the learning environment in my Creative Arts class.
I found myself developing a choice-based classroom and needed to allow students to scaffold their skillsets through individualized choice based on their interests.
Traditional methods of teaching all students the same content felt antiquated and wouldn't meet the needs of all students. I was searching for a way to increase engagement and decrease the competitive environment that teacher-directed projects create.
My goal was to have all students develop a baseline for their skills, so they could learn the content, then apply it toward their own learning and choose their own focus. It was important for me to find resources that would allow me to work with as many students as possible and address a wide achievement gap.
As art can be very personal, I found that many students declined to express their abilities for perceived fear of judgment and chose to "check out." This can be true across multiple subjects. I wanted to create an environment where students had choice, felt supported to create, and were able to demonstrate mastery of content in different ways.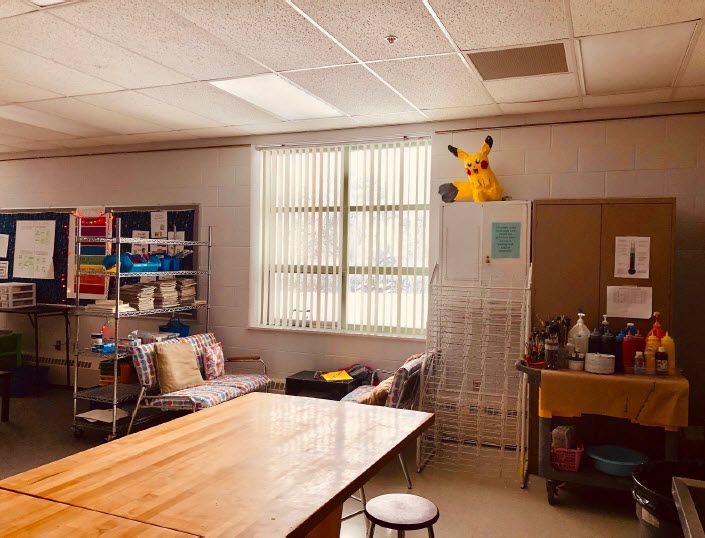 That's when I stumbled upon the concept of a choice board. Using a choice board (created through Google Docs) has been a wonderful tool in my classroom to promote a more individualized understanding of concepts.
The ability to choose from topics — as well as to make the choice to develop skills based on their own understanding and their preferred direction — has been instrumental in the development of my students. Learning is individualized, and this approach gives students more confidence in what they are doing. It also allows me to move around the room and address individual concerns I might otherwise not have been able to resolve with students.
This tool has helped me move from a teacher-directed classroom to a student-centered atmosphere.
Choice boards have helped improve student learning in my class by empowering students to develop confidence based on their individual needs and choices. I also believe when they are engaged in the learning and know the expected outcomes, they are more reflective and able to self-assess their own learning.
Another tip: 
Using Google Forms to collect data allows students to respond to a Likert scale assessment of their own growth. While the data collected is qualitative, I do trust in the ability of the students to assess their own growth given the nature of greater understanding through agency.
The growth of 21st-century learning skills may need to be assessed over time, as some traits require more than one semester of personal exploration. However, I am quite pleased with even the short-term results that were shown in the focus area of Harvard's Studio Habits of Mind: Develop Craft, Engage and Persist, Envision, Express, Observe, Reflect, Stretch and Explore, and Understanding the Art World.