Adolescent Suicide Prevention Series
Developed with subject matter experts from the Yale School of Medicine Department of Psychiatry, the Adolescent Suicide Prevention Series features four asynchronous courses. Each professional development course is provided at no cost and is SCECH-bearing.
A School Administrator's Guide is included to help administrators facilitate learning and discussion with their school and district staff
School leadership, teaching and support staff, administrative staff, and other members of school communities working with adolescents in Grades 5 and up are encouraged to enroll in one or all four of these courses.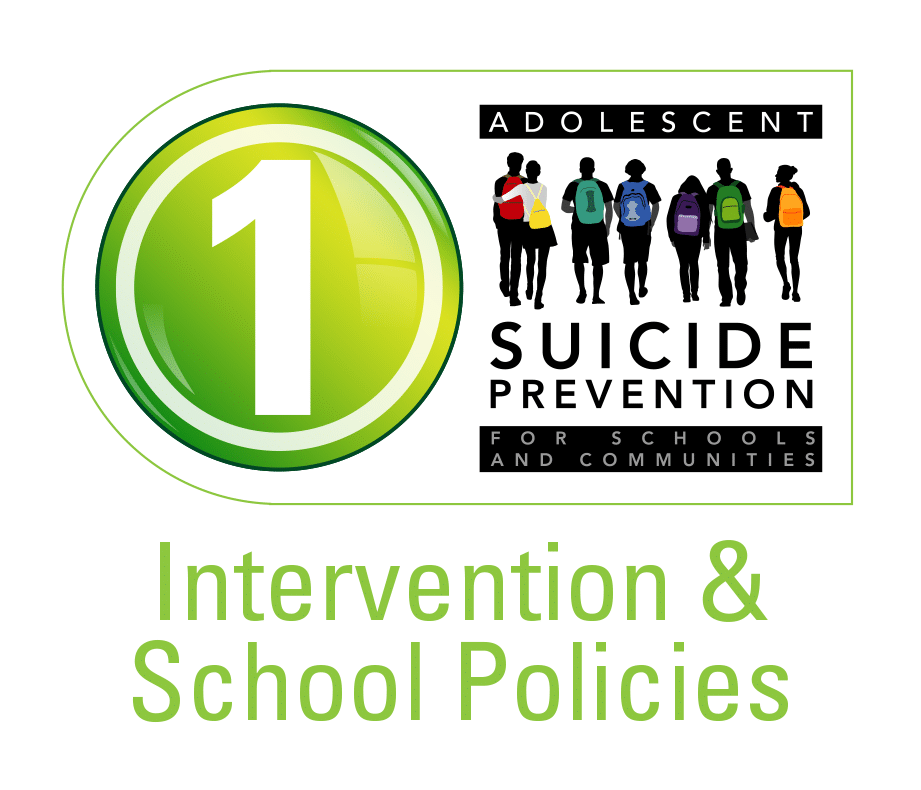 Adolescent Suicide Prevention: Intervention & School Policies
Strategize with school leaders and stakeholders to review your school's policies on suicide prevention and create a Suicide Action Plan.
It is becoming an alarming reality that the number of deaths by suicide and attempted suicides is on the rise among teens and young people. This practical course provides background information and insight on how to recognize signs and risk factors of mental and/or emotional distress with the intent to prevent and handle suicide-related crises. You will come to recognize your role as an educator and the responsibility schools hold to address students' safety and wellbeing as well as hear from experts in the field about how to support teens who may be at-risk.
In this course, you will:
Review information about teen suicide, including current data on suicide risk and incidence,

Recognize the symptoms of distress in teenagers and the signs that students might be at risk for suicide,

Describe practical tips for addressing teen suicide in schools, and

Identify school-based resources and strategies to prevent suicide and promote compassion and resilience.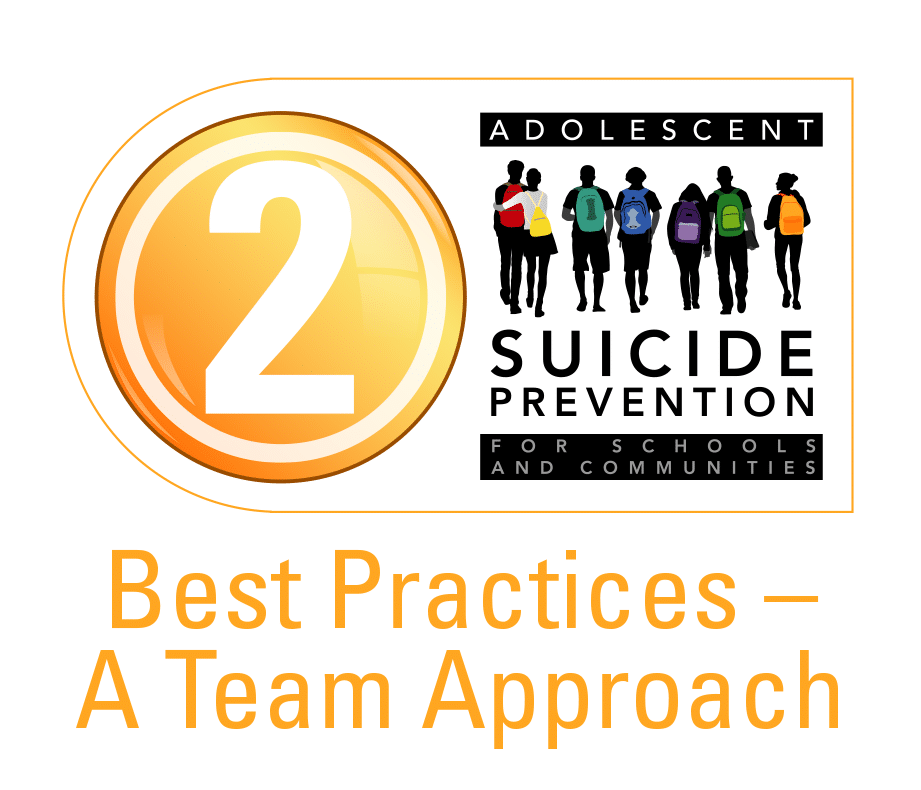 Adolescent Suicide Prevention: Best Practices - A Team Approach
It can be overwhelming for educators and staff workers to know what to do regarding adolescent suicide and how to bring awareness to this. In this course, you'll learn about how to approach and provide information on referral, screening, and counseling. You'll be provided with recommendations for what you can do in the aftermath of a suicidal event. Through examples and resources, you will focus on knowing how to partner with families, learn about the Multi-Tiered Systems of Support Model, and look into your school's protocol for recovery.
In this course, you will:
Understand Dr. Mason and Dr. Staeheli's Compassionate School Mental Health model
Explore the Multi-Tiered Systems of Support
Review The Aftermath: A Protocol for Recovery and review your school's protocol for recovery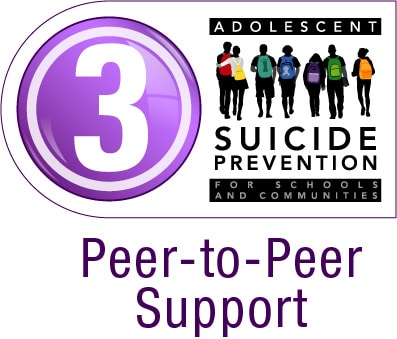 Adolescent Suicide Prevention: Peer-to-Peer Support
During this course, you will gain experience in how you will be able to support students who may be experiencing suicidal ideation. You will learn about two types of programs, peer-to-peer supports and Student Ambassador, that give peer support for individuals who are suicidal, depressed, or facing mental health challenges. Additional resources are provided, along with the opportunity to pause and reflect on how peer programs would support the needs in your building or district.
In this course, you will:
Utilize additional resources to learn more in depth about plans, warnings, and additional training
Learn how you can build a coordinating or peer-to-peer team
Understand the guidelines on how to train ambassadors and program meetings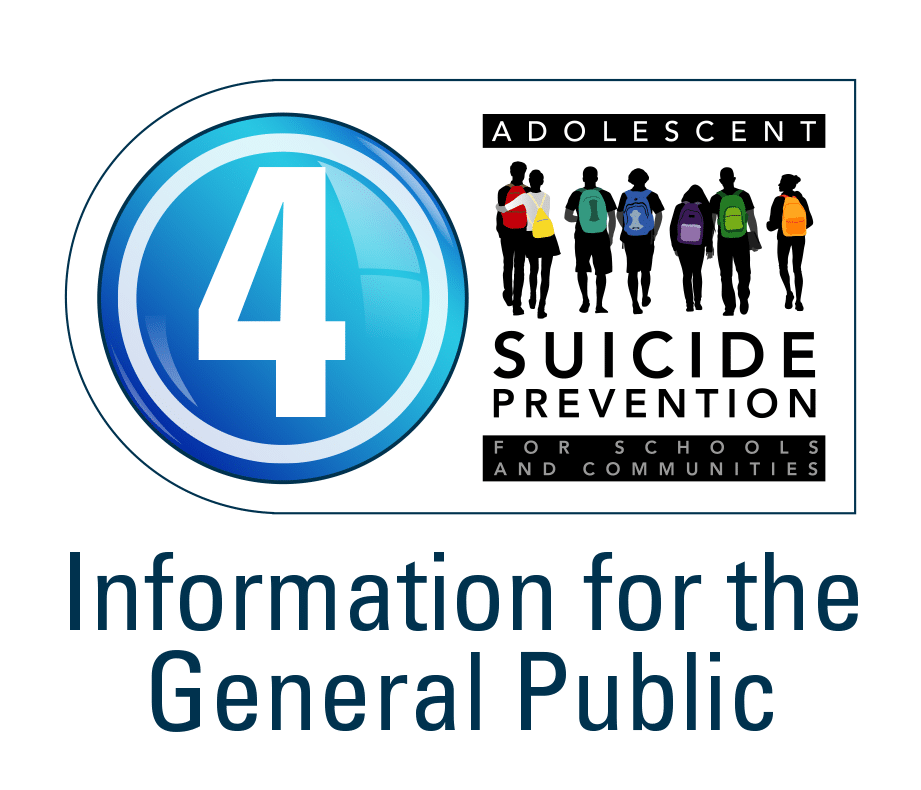 Adolescent Suicide Prevention: Information for the General Public
Over the past 15 years, deaths by suicide have increased 24 percent in the United States. Suicide is now the second leading cause of death for adolescents, and surveys report that one in four youth considered suicide during the summer of 2020. Designed for the general public, this course provides background information on suicide, including warning signs, risk factors, myths vs. facts, and next steps for prevention. Schools may share this course with parent-teacher organizations to foster productive community conversations about suicide prevention.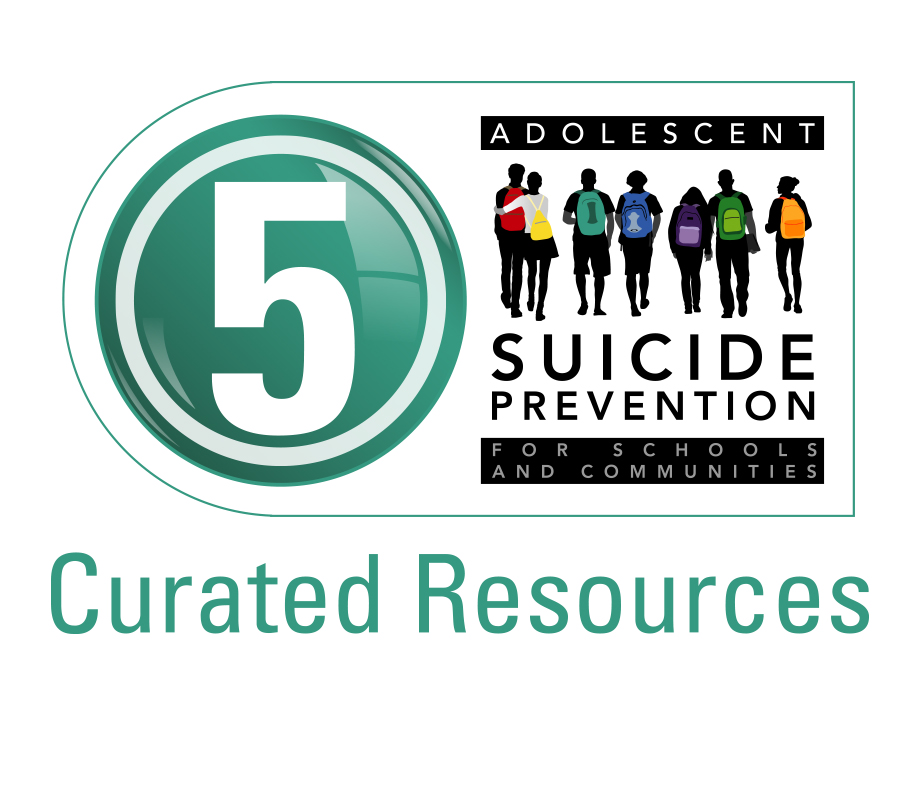 Suicide Prevention and Intervention Curated Resources
Disclaimer: The Adolescent Suicide Prevention Series should be completed in partnership with school leadership and school-based mental health supports. These courses are NOT intended to guide school staff in the individual level identification, diagnosis, or as clinical guidance for any mental health condition, emotional distress, or behavioral disturbance. Please refer specific, individual, or school-level questions to your school mental health support team.