The weather may be snowy and cold, but our campfire's keeping us warm!
This week we launched our first "official" episode of Campfire with special guest, Ben Pineda. Despite having a snow day, Ben took the time to chat with us about his "camp" and what hidden teacher talents he'd share at the talent show.
Now here's a few links to things we chatted about around this week's campfire…
We're majorly digging on Wizer.me. It's a site that helps you create interactive worksheets with all sorts of different question types (open response, sorting, fill-in-the-blank, matching, drawing, filling in on top of an image) or even adding videos, links or just text. It can auto-grade and also includes a voice record feature for you and your students right within the site itself! If I were still in the classroom, I'd think about using it for spelling tests, map quizzes, exit tickets or assessments where having an audio record feature for you and your students might be helpful!
We're counting how many times Erin says "for sure"… better than "ummmm"?
Chatting with Ben about how he makes learning fun, engages students, tells stories and even raps — *shout out to P-Cuz* (that's his rapper name). He might have just done a rap in our recording!
Had a quick convo about the MI Open Book Project which provides free social studies textbooks written by social studies teacher in Michigan!
Chatted more about blended learning, what it is, why we love it and what it might look like in your classroom while referencing the iNACOL Blended Learning Teacher Competency Framework.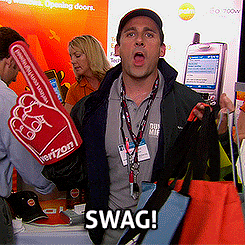 Oh, and we offered to send you swag if your #CampfireQ is chosen for the show! You can Tweet it out, post it on Facebook or Instagram, or even find us on Snapchat — Erin (efralick9) and Jeff (gerlachisme) and ask questions there!