MAC: Using Assessment Data Well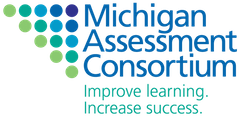 The foundational module, Using Assessment Data Well, provides a set of beliefs or guidelines for consideration that drive quality assessment systems. You will become familiar with eight considerations for building a data culture, and how to strategically determine what data to collect for what uses, and how to best communicate data results to the appropriate users.
You will also become familiar with the Assessment Literacy Standards that serve as the core of the module. Upon completion of this module, you will be able to identify quality assessment beliefs or guidelines that are necessary to support all learners, understand and describe the components , processes, and systems that contribute to a strong data culture, and understand how to use and communicate data results to improve student learning and strengthen educational programs in school systems.