RFP: Video Production Services
By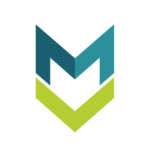 Michigan Virtual
Michigan Virtual is requesting proposals from firms that can bring high-quality acquisition and editing capacity in producing videos.
Michigan Virtual intends to select a firm that will provide the best overall value producing 70 videos, with variety in length from five to 20 minutes. Accordingly, in addition to pricing, ability to fulfill the requirements detailed in the RFP will be considered.
Those who intend to submit a proposal must first sign and return the document "2017_MV_2WAY_Confidentiality__NonDisclosure_Agreement_fillable," available with the link below, to kdirkin@mivu.org. Receipt of this non-disclosure agreement will indicate to Michigan Virtual that the Vendor intends to submit a proposal, which will help us with our planning.
About Michigan Virtual
Michigan Virtual is a private, nonprofit Michigan corporation established by the State of Michigan in 1998 to serve as a champion for online learning. It is the parent organization of the Michigan Virtual for Students and Michigan Virtual Learning Research Institute.