RFP: Michigan Virtual Credit Recovery Pilot and Program
By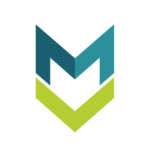 Michigan Virtual
Michigan Virtual is requesting proposals from firms that can provide credit recovery courses for Michigan K-12 students.
Michigan Virtual intends to pilot credit recovery content during the winter and spring of 2017 and subsequently launch a credit recovery program in the summer of 2017 through its Michigan Virtual for Students. This RFP is intended to secure both pilot content and program licensing models that meet defined criteria.
The new Michigan Virtual credit recovery program has the following goals:
Expand offerings to serve more Michigan students
Provide additional educational choices to Michigan parents and students
Offer new content that can be personalized to individual student's needs
Enable flexible enrollment schedules
Enable more students to attain credits toward graduation
Exceed the state of Michigan's current 60% average pass rate in credit recovery courses
Enable the selection of a single vendor for piloting multiple credit recovery courses that meet identified criteria, and prepare for the launch of a full program
Michigan Virtual is requesting proposals from vendors that demonstrate these key traits:
Understands that regular, clear communication is key to success
Delivers a solution that addresses the needs of all of our audiences
Demonstrates successful experience, broad talents and extensive skills in curriculum and content development
Utilizes industry-standard tools and methodologies
Demonstrates a clear track record of successful student performance as evidenced by completion rates and/or pass rates for each credit recovery course
About Michigan Virtual
Michigan Virtual is a private, nonprofit Michigan corporation established by the State of Michigan in 1998 to serve as a champion for online learning. It is the parent organization of the Michigan Virtual for Students and Michigan Virtual Learning Research Institute.