Michigan Virtual looking for outstanding business leader
By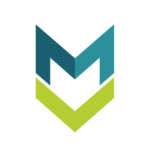 Michigan Virtual
Outstanding candidates are being sought to fill an exciting, newly-created senior leadership position at Michigan Virtual.
Position Summary – Vice President of Business Strategy
The Vice President of Business Strategy is one of two institutional vice presidents and will spearhead company-wide planning, development, implementation and continuous improvement of new and existing business strategies. The person selected for this dynamic and challenging opportunity will plan for an expanded portfolio of products and services to achieve annual sales and growth metrics and better serve Michigan Virtual clients. The vice president will also oversee market research efforts and manage stakeholder engagement, including the sales and customer service teams.
The successful candidate will have an entrepreneurial spirit and a passion for service to youth through education. Required qualifications include:
MBA or equivalent combination of education and professional experience
Formal training and/or proven track record of effective leadership development, management, communications and human relations
8-15 years of demonstrated effective leadership experience in the areas of business development, sales and sales management, educational and information technology, and/or continuous quality improvement
Demonstrated successful experience in (a) entering new markets as a result of building new and innovative services and solutions, (b) building and leading cross-functional teams with unified vision and goals, and/or (c) serving two or more government, education, for-profit and/or nonprofit organizations
8-15 years of progressively expansive experience in business development, market diversification and organizational transformation
The successful candidate will also have:
A proven track record in the development of new business opportunities and meeting key performance indicators
Expertise in a range of skills such as business process engineering, business model development, financial modeling, product portfolio planning, organizational strategy, channel and go-to-market models, and customer and market research
Understanding of various technology applications, platforms and client hardware/software such as Microsoft Office, SharePoint, Customer Relationship Manager (CRM) and Learning Management Systems (LMS)
Compensation
Annual starting salary for this position will be a minimum of $125,000, negotiable based on experience and qualifications. In addition, Michigan Virtual provides an excellent, competitive benefits package.
Application Process and Time Line
The firm of Quinn and Associates has been engaged to assist Michigan Virtual with the search process. All questions regarding the search should be directed to Dr. Tim Quinn, timquinn@omleader.com, 231-642-0966.
For full consideration, interested candidates should email a confidential statement of interest and professional resume to Dr. Quinn, timquinn@omleader.com, no later than August 12, 2016. Expressions of interest and applications will remain confidential until a final selection is made.
The search timeline is as follows:
Application deadline – August 12, or until filled
Candidate screening – August 12-22
Interviews – August 25, 26, 30 and 31
Selection of final candidate – by September 12
Start date – negotiable, as soon as possible
About Michigan Virtual
Michigan Virtual is a private, nonprofit Michigan corporation established by the State of Michigan in 1998 to serve as a champion for online learning. It is the parent organization of the Michigan Virtual for Students and Michigan Virtual Learning Research Institute.