Michigan Virtual @ 2016 MACUL conference Thursday and Friday
By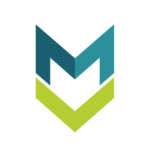 Michigan Virtual
The 2016 MACUL Conference – Engage Learning – will be in session March 9-11 at the DeVos Center in Grand Rapids. Michigan Virtual staff will be in attendance and will be joined by over 5,000 educators.
Michigan Virtual, a platinum MACUL sponsor, will welcome attendees with a free cup of coffee in the Exhibit Hall, open from 9:30 a.m. to 5 p.m. on Thursday and 8:30 a.m. to 1 p.m. on Friday. Michigan Virtual staff will also present on a variety of topics, both in the Exhibit Hall and in the Gallery Overlook E presentation room
Exhibit Hall Presentations
Michigan Virtual will present 10, 20-minute presentations in Aisle 400 at the 45-minute mark of the hour on Thursday and Friday. Presentations include Michigan Virtual Online Course Demonstration (10:45 a.m.) and iEducator Digital Learning Corps (3:45 p.m.) on Thursday and High-Performance Design for Online Courses (10:45 a.m.) and Online PD Options (11:45 a.m.) on Friday.
Gallery Overlook E Presentations
Michigan Virtual will conduct eight sessions in Gallery Overlook E, four on Thursday and four on Friday. Thursday's presentations include Managing Quality in Online Learning (10 a.m.) and Building a Successful Summer Online Program (2:30 p.m.). Friday's topics include Maximizing Student Success Online (10 a.m.) and Effective Leadership for Blended Learning (11:30 a.m.).
About Michigan Virtual
Michigan Virtual is a private, nonprofit Michigan corporation established by the State of Michigan in 1998 to serve as a champion for online learning. It is the parent organization of the Michigan Virtual for Students and Michigan Virtual Learning Research Institute.